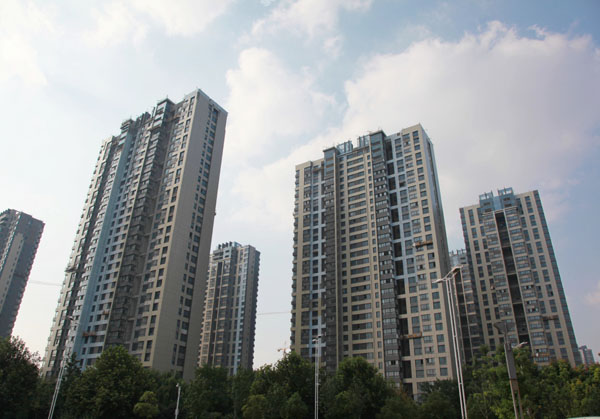 A housing project in Nanjing, capital of East China's Jiangsu province, Sept 21, 2014. [Photo/Asianewsphoto]
BEIJING - Property sales growth in China will slow modestly by no more than 5 percent in 2016, a Moody's report said Thursday.
Nationwide sales growth will exceed 10 percent for the full year in 2015, as the effect of supportive monetary and regulatory policies are largely reflected in this year's sales, Moody's estimates, adding the stronger sales growth will result in a higher base for comparison for 2016.
"We believe the positive sales momentum seen this year, with national sales up 18 percent year on year in the Jan-Oct period, is the result of the supportive government policies implemented since the second half of 2014," said Kaven Tsang, a Moody's vice president and senior credit officer.
While growth in 2016 will slow as the effect of such policies tapers off, leading and financially strong rated developers should continue to gain market share and increase sales as the industry consolidates, Tsang said.
The report further highlighted that residential home prices continued to recover in October for China's 70 major cities, although at a slower pace than earlier this year.
Of 70 large and medium-sized cities surveyed in October, new home prices climbed month on month in 27, down from 39 in the previous month, data from the National Bureau of Statistics (NBS) showed.
On the other hand, fewer cities reported month-on-month price increases in October, indicating upward pricing pressure is easing, Moody's said.
China's property market took a downturn in 2014 due to weak demand and a supply glut. The cooling has continued into 2015, with both sales and prices falling and investment slowing.
To combat the housing market weakness and a broader economic slowdown, China's central bank has cut benchmark interest rates five times since last November and lowered banks' reserve requirement ratio three times since February.