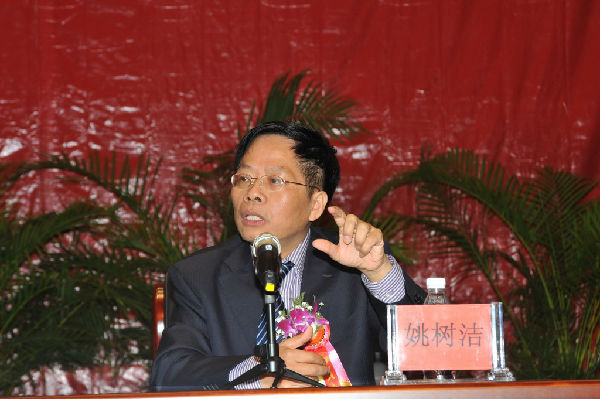 Yao Shujie, a professor of Economics at the University of Nottingham and Cheung Kong Scholar special professor of Chongqing University. [File photo]
Yao Shujie, a professor of Economics at the University of Nottingham and Cheung Kong Scholar special professor of Chongqing University
Yao says that Xi's speech reflects China's desire to cooperate with the US on technology advancement. President Xi assured China's ability to maintain a steady growth, and send out the message of China's to raise peace.
Yao says that Xi's visit highlights China's desire to work with the US on technology. This is especially important as the Chinese economy seeks to move up the value chain and focus on technology sector led growth.
"The US has a lot of leaders in technology that China could benefit from through cooperation. China has a very large market for these technologies.
Meanwhile, President Xi is using t his US visit as an opportunity to send out signals that China can continue to generate steady growth.
"It will not be the high growth China once had, but China realizes that growth which is too high would not be sustainable, so now China's growth is slowing down so it can take care of many other things such as reducing inequality in China and reduce the environmental impacts of growth," Yao says.
Yao says Xi's address has also allowed China to assure the world that China's rise is a peaceful one, and it will not be threatening to the world.