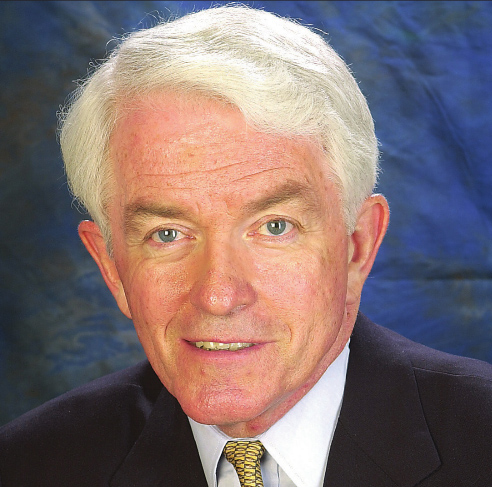 Thomas J. Donohue, president and CEO of the US Chamber of Commerce
A successful bilateral investment treaty would build on existing relationship
The United States and China share a highly interdependent yet complex relationship that is critically important to both countries and the world. Our nations benefit from areas of fruitful cooperation, even beyond commerce. But it's no secret that there are disagreements, disputes and tensions.
During his state visit to Washington, President Xi Jinping and US President Barack Obama have the chance to work through the differences and renew the vision for a positive and cooperative relationship.
The US-China commercial relationship is among the world's largest. China is a nearly $600 billion market for American companies, and the country has become the United States' third-largest export market.
While the US has long been a significant investor in China, Chinese annual foreign direct investment in the US has grown exponentially and now exceeds FDI by US companies into China. More than 80,000 Americans across the US are employed directly by Chinese firms, and that number is expected to grow fourfold within five years.
Despite these opportunities, a growing number of issues are threatening to drive us apart. Our fear is that we could face an economic relationship in the future characterized increasingly more by separate economic development, innovation and financial flows rather than joint opportunity and collaboration.
We must not allow that to happen. American and Chinese business communities must deepen our engagement, explore our shared challenges and ensure that our governments work together cooperatively to preserve stability and growth in the global economy.
Our two countries should embrace mutually beneficial opportunities. The one with the greatest potential is a bilateral investment treaty.
A BIT would build on the burgeoning ties between the US and China and is the logical next step in our relationship. Advances in our commercial relations over the past several years have been nothing short of astounding-supporting strong domestic growth in both economies and contributing to jobs, innovation and productivity gains. But as China's growth slows and uncertainty seizes the global economy, increasing US-China economic integration is more important than ever.
Historic opportunity
A high-standard, comprehensive US-China BIT is a historic opportunity to strengthen our commercial ties, boost both economies and increase global stability. And our leaders should seize it.
Expanding and sustaining that investment openness through a BIT would strengthen economic growth in both countries. A BIT would benefit American companies and their workers by providing better access to the Chinese market, resulting in more sales and job creation. Treaty-based, enforceable rights with independent dispute settlement would provide American companies with new opportunities to expand in the world's second-largest market, protect their intellectual property and ensure their ability to compete on a level playing field.