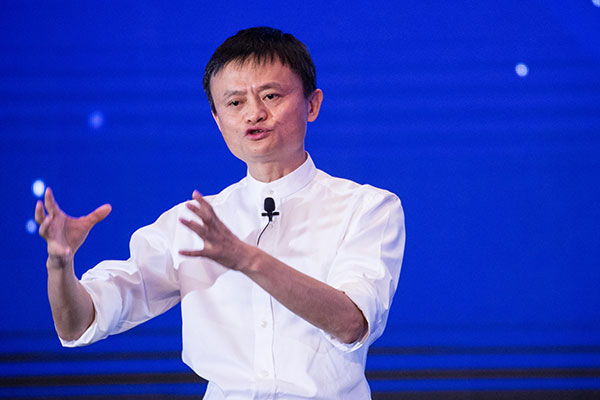 Jack Ma, founder and executive chairman of Alibaba Group Holding Ltd. [Photo provided to China Daily]
Jack Ma has proposed setting up an E-World Trade Organization (E-WTO) supported by government to help small businesses prosper worldwide.
"We should have an E-WTO. In the next 20 years the Internet should help small businesses and developing countries," the founder and executive chairman of Alibaba Group said at the annual meeting of the New Champions 2015 of Summer Davos on Wednesday.
"The WTO is great but it's a governmental organization and small businesses, which account for 90 percent of the total, in the past didn't benefit from that a lot," he said.
He also stressed the importance of Internet governance.
"Governing the Internet is to govern human nature today," he said. "We should respect the government which governs for good but businesses and other stakeholders should also join the efforts to set the rules for the Internet."
Businesses should think about how the Internet can be used to create new opportunities for young people, he added.