About 352 chief executive officers of mainland-listed companies earned an annual salary of over one million yuan ($161,000) last year, with the average pay reaching 2.03 million yuan, according to Forbes China edition.
Ma Mingzhe, CEO of China Ping An, tops the ranking with an annual salary of 10.9 million yuan, followed by China's wealthiest self-made business woman Zhou Qunfei, who earned 10.36 million yuan in 2014.
Insurance, real estate, computer devices and gold are some of the sectors whose CEOs earned the highest average pay.
Here's a list of the top 10 highest-paid CEOs of mainland-listed firms.
10. Mai Boliang
CEO of China International Marine Containers Group (CIMC), aged 56, earns an annual salary of 5.75 million yuan.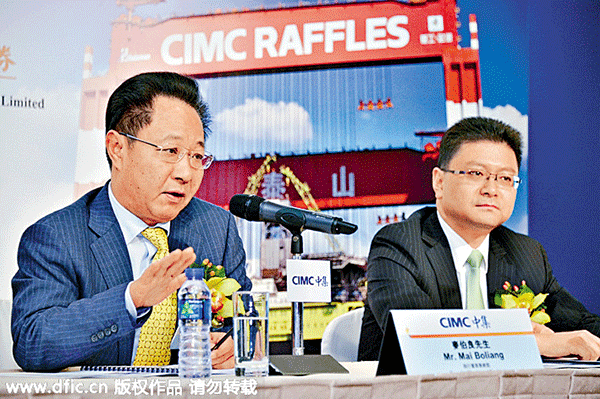 Mai Boliang (left), CEO of China International Marine Containers Group, announces a plan to convert its "B" shares into "H" shares at a press conference on Dec 14, 2012. [Photo/IC]