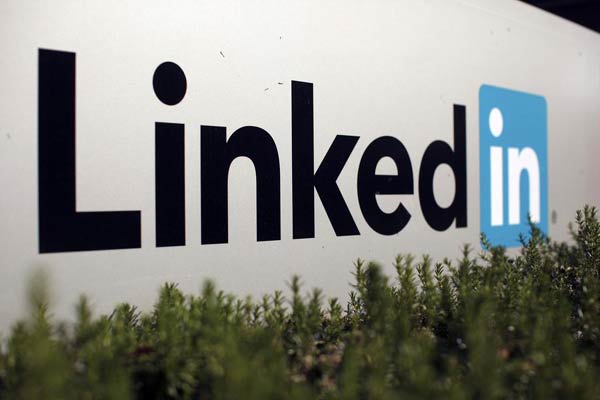 The logo for LinkedIn Corporation is seen in Mountain View, California, in this February 6, 2013 file photo.[Photo/Agencies]
TIANJIN - The number of LinkedIn users in China has topped 10 million, a year and a half after the world's largest professional network launched a Chinese version of its online services.
Founded in 2003 in the United States, LinkedIn has more than 300 million users. Before tapping into the Chinese market in February 2014, the company had just 4 million users from China, who registered on its global website.
LinkedIn China chief Derek Shen told reporters Tuesday that measures to boost its presence have included incorporating Twitter-like services Sina Weibo and Tencent Weibo into its platform and allowing users to bind their LinkedIn accounts with those on Chinese mobile app WeChat.
"We published more than 20 reports on the job market in China, which provided career advice for job-hunters," Shen said. He added that helping companies like PC maker Lenovo and telecom equipment maker Huawei recruit talent also enhanced its influence.
LinkedIn hopes to further tap growth by launching a job-hunting application for Chinese graduates, many of whom are struggling as a record number of young people search for jobs amid a slowing economy.