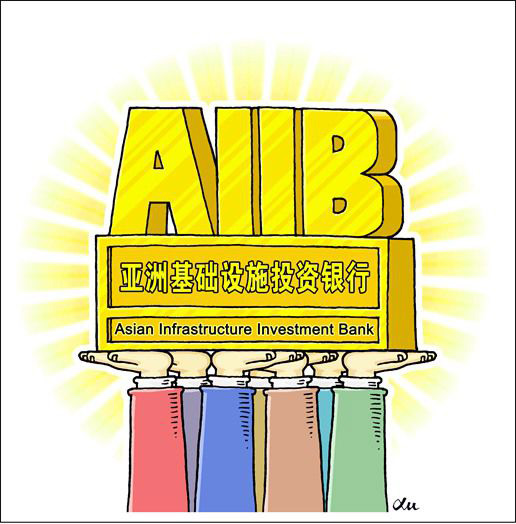 BEIJING - A Chinese foreign ministry spokesman on Thursday urged "some countries" to help look for solutions rather than trouble as the Asian Infrastructure Investment Bank (AIIB) aims to fill the gap in infrastructure investment in Asia.
"The mission of the AIIB is to help developing economies in the region resolve their practical problems in pursuit of common development and prosperity," Spokesman Lu Kang said at a daily news briefing.
"Toward the practical problems faced today, the right attitude for us should be to work together to find a way rather than look for trouble to set back the efforts to resolve the problems," said the spokesman.
Lu said that most Asian countries are developing countries in need of investment in infrastructure.
It is a good thing if there are more options to finance infrastructure, Lu said, adding that that is why the AIIB proposal has won widespread support.
China and the other 56 founding members from both Asia and beyond are willing to work together to boost development, he said, adding that it is a pleasure to know that more countries want to join the financial institution.
"It is understandable that some countries cannot join the AIIB now," Lu said. "However, it is quite unacceptable that some countries who do not want to join keep looking for trouble," he added.