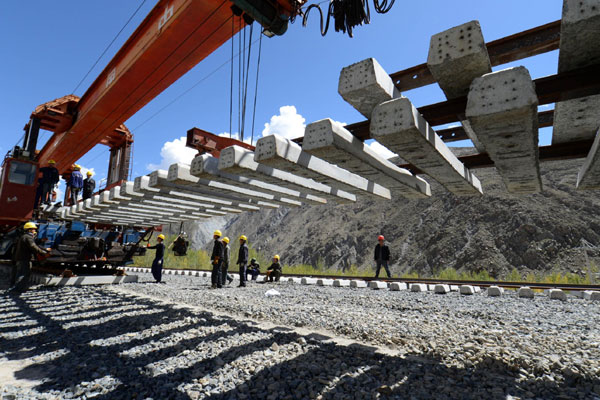 Workers are busy at a construction site of the railway in Southwest. [Photo/Xinhua]
The National Development and Reform Commission (NDRC) has approved seven airports and railway infrastructure projects, worth a total investment of 126.7 billion yuan ($20.31 billion), according to the announcements posted on its official website.
The seven projects include four airports, two railway projects and an experimental site on civil aviation science in Beijing.
The biggest one with 96.08 billion yuan investment is the new railway line from Shangqiu city, Central China's Henan province, to Hangzhou city, East China's Zhejiang province. This line has a length of 796.9 km, connecting nine cities along the route.
With an investment of 14.47 billion yuan, the airport project in Haikou, South China's Hainan province, is the largest among the four airport projects approved by NDRC.