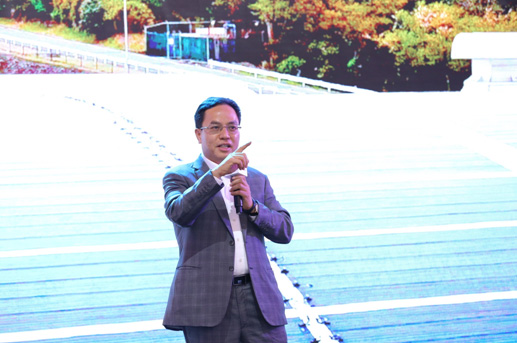 Li Hejun, Chairman and CEO of Hanergy Holding Group address the clean-energy exhibition.  [For chinadaily.com.cn]
Hanergy Holdings Group Co Ltd, China's biggest thin-film maker, has opened its first clean-energy exhibition center in Beijing, the world's first such venue with a solar energy theme.
The center will serve as an international platform to exchange ideas and promote public education about clean energy, according to chairman Li Hejun.
The Hanergy Clean Energy Exhibition Center covers an area of 7,119 square meters in the Olympic Forest Park.
It displays the evolution of clean energy, major challenges and possible solutions.