China's State Council unveiled an ambitious plan on Tuesday to boost innovation and promote competitiveness of its manufacturing sector.
"Made in China 2025" is the first 10-year plan designed to shape the nation's technology development and future strengths of Chinese companies.
Shanxi Yongji Senior Technician School is among many behind the drive, as it has trained more than 8,000 technicians for high-speed train makers.
Founded in 1974, the vocational school runs courses such as computer application, electricity maintenance and machine tool control, and trains students to be skilled workers for industry players, including Yongji Electric Factory of China North Railway Group.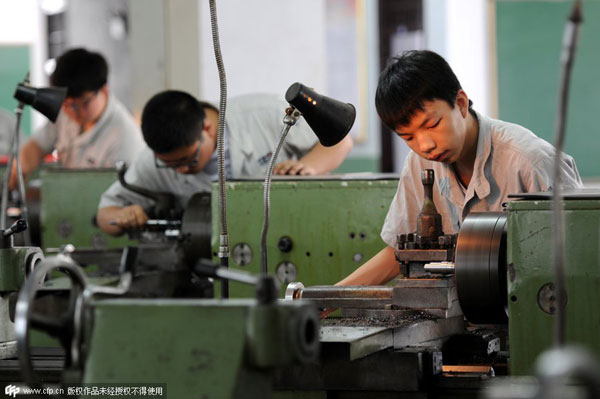 A student practices on a lathe at Shanxi Yongji Senior Technician School, on May 19, 2015. [Photo/IC]