Cathay Pacific was named the world's best airline in 2014, according to a survey conducted by Skytrax. Qatar Airways and Singapore Airlines placed second and third respectively in the global category.
The world's largest airline customer satisfaction survey has taken place for the last 16 years. Skytrax, established in 1989, is a London-based specialist research advisor to the air transport industry.
Let's take a look at top 10 best airlines in the world.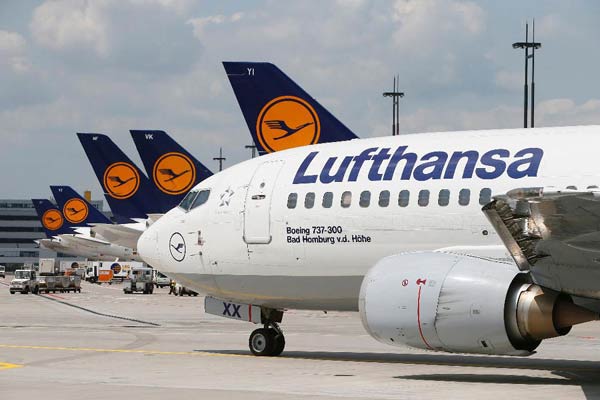 File photo of a Lufthansa Boeing 737-300 driving across the tarmac of Frankfurt airport July 12, 2013.[Photo/Agencies]
No 10 Lufthansa
2013 rating: 11