Unrestricted fund outflows have potential to hurt the economy on a broad scale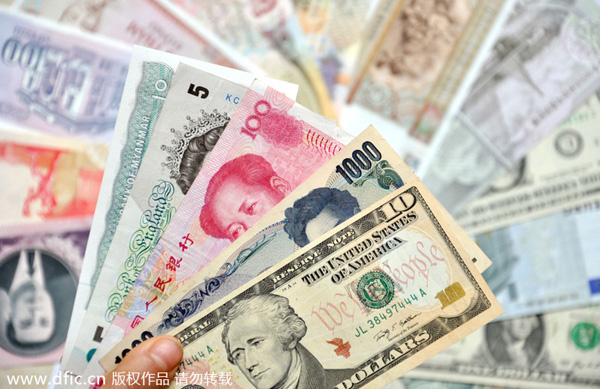 Photo taken on March 16, 2014, shows yuan (central) and other currencies in the picture. [Photo/IC]
Fund outflows could undermine the economy if China liberalizes its capital account too rapidly, a senior economist has warned.
Yu Yongding, a researcher at the leading government think tank, the Chinese Academy of Social Sciences, said that the trend of moving capital overseas by the country's wealthy could be a potential risk for China.
He said that the government should think twice before making the yuan fully convertible, given the economic slowdown.
"China has a high savings rate, but sentiment can be easily influenced. If the economic outlook changes, the rich will soon channel their wealth out of the country, which will likely have a huge negative impact on the economy," Yu said in an interview with China Business News.
China has pledged to achieve full convertibility of the yuan under the capital account by this year. People's Bank of China Governor Zhou Xiaochuan reiterated that intention during a recent economic forum in Beijing.
But Yu, a former central bank adviser, argued that it is unnecessary to accelerate the process, because China's problems such as financial stability, corporate debt and labor shortages cannot be resolved simply by capital liberalization.
"The opening of the capital account should be carried out in a progressive manner, (a strategy) that has proved to be successful in the past," he said.
Yu said that the government could ease controls on the yearly ceiling for overseas remittances of foreign exchange, which is now $50,000 per person. The ceiling could go up to $60,000 or $70,000, but it should not be removed, he said.
Other economists have suggested that China liberalize its capital account through pilot programs. They said that the regulator could always reimpose capital controls if the experiment does not work to the country's advantage.