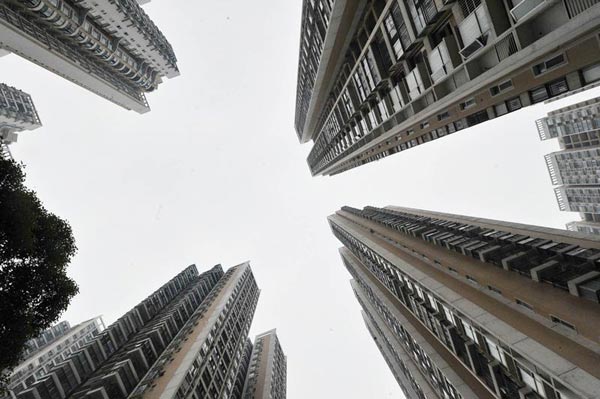 A residential area for affordable housing in Changsha, Hunan province, in this Oct 20, 2013 file photo. [Photo/Xinhua]
The Chinese government will build one million new homes in both rural and urban areas to meet the basic housing needs of low-income people, Premier Li Keqiang said on Sunday.
 
"The government will take more steps this year to rebuild rundown urban areas and dilapidated homes in urban and rural areas," Li said at a news conference in Beijing, noting that housing is not just an economic issue but also one that concerns people's livelihoods.
 
Li said that the government will encourage Chinese people to buy homes for their personal use or as their second home, noting that housing demand in China will be sustained as urbanization continues, and the government will ensure the steady and sound long-term growth of the property market.
 
The premier also called on local governments to enhance their regulation of the real estate market, as differentiated policies need to be adopted in the light of local conditions given the significant variations in different areas of the country.
 
China's property market has been on the decline, prompting Chinese citizens to buy homes in overseas markets including New York, London and Sydney.
 
Li said that China is advancing the full convertibility of the renminbi under the capital account and is taking further steps to open up its financial market.
 
While additional evaluation is needed of the ongoing overseas home purchasing spree by Chinese citizens, Li said that the government will encourage Chinese companies and citizens to make investments and do business abroad.