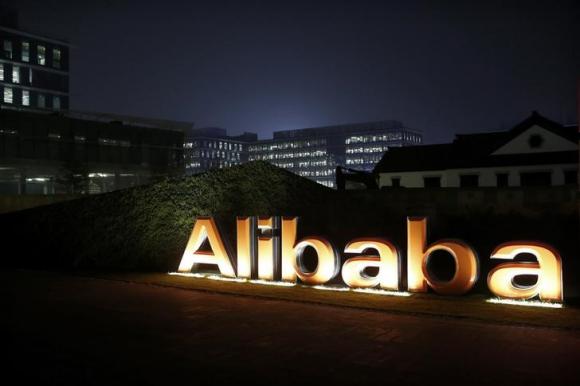 The logo of Alibaba Group is seen inside the company's headquarters in Hangzhou, Zhejiang province early November 11, 2014. [Photo / Agencies]
Alibaba Group Holding Ltd's shares fell more than 10 percent early on Thursday, wiping more than $25 billion of market value after third quarter revenue at the Chinese internet giant fell short of analysts' expectations.
Revenue at the world's largest e-commerce company rose 40 percent to $4.22 billion in the December quarter, short of the average analyst estimate of $4.45 billion, according to Thomson Reuters I/B/E/S.
Earnings per share (EPS), calculated to exclude one-off and extraordinary items, beat estimates of $0.75, coming in at $0.81.
But investors appeared to have other concerns, four months after the company's $25 billion IPO.
"Today's (stock price drop) is not about EPS, it's about the top line growth," said Tian Hou, a Beijing-based analyst with TH Capital.
"When Alibaba said they were expanding, investing, people's expectations were for top line growth and the bottom line would shrink. However they did the opposite, so that was contradictory to expectations."
Even strong numbers for mobile revenues and total value of goods sold on smartphones, closely watched metrics in the world's biggest smartphone market, weren't enough to stop the Wall Street-listed stock being hammered as trading began on the New York Stock Exchange.
Shares ended 8.78 lower at $89.81 at market close on Thursday.