Women taxi drivers are rarely seen either in China or in other parts of the world.
Lin Liyuan, 38, mother of a 10-year-old boy, has been working in the male-dominated industry for the past 10 years in Fuzhou, East China's Fujian province.
Huawei Taxi Co under Fujian Huawei Group recently established the first night shift fleet of women-only taxi drivers in Fuzhou, and Lin joined the team.
"We only accept orders from woman passengers, especially single women, from 8 pm to 12 am," Lin said, adding that she receives three or four orders every night.
Customers can book a taxi via the hotline 968968 or WeChat, and then the taxi company will send passenger's information, such as name, age and destination, to an available driver.
Beyond making women more comfortable in taxis, Lin said having female passengers in her car also makes her feel safer.
At present, the taxi company has 14 women drivers.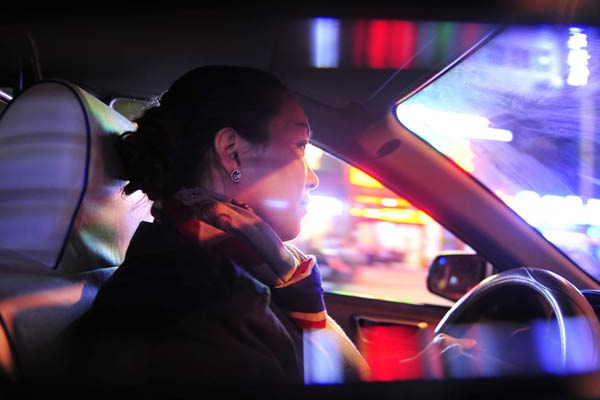 Lin Liyuan drives her taxi in Fuzhou, East China's Fujian province, Dec 12, 2014. [Photo/CFP]