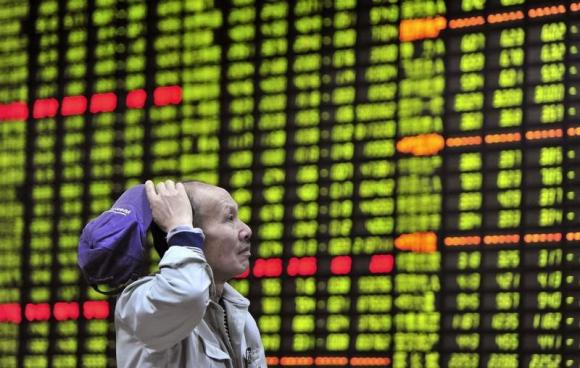 An investor looks at an electronic board showing stock information at a brokerage house in Jiujiang, Jiangxi province April 23, 2013. [Photo/Agencies] 
China is expected to allow significantly more companies to list on its stock exchanges this year, with some analysts predicting proceeds from initial public offerings will nearly double to $20 billion.
Anticipation of a busier IPO pipeline stems from the belief that the market's recent rally has reduced concern among regulators that an increase in supply could spook investors.
The China Securities Regulatory Commission (CSRC) said late on Monday it had approved listings by 20 firms - about twice the average monthly average last year - underscoring its desire to throw open the IPO market.
"It makes sense for them right now - given how fast the market's gone up - to actually suck up some of the liquidity with the new IPOs," said Francis Cheung, head of China equity strategy at CLSA in Hong Kong.
"They need to balance. I don't think they want to crash the market," he said.
The stock market, which rallied over 40 percent in the fourth quarter of 2014, fell on Tuesday and rose marginally on Wednesday. It was the best performing major market in 2014, rising to its highest levels in close to five years.
Around 650 companies are currently waiting to list, with most of them in the line since before late 2012 when CSRC froze all IPO approvals for over an year as it overhauled the market. Many unlisted small and mid-sized firms have been struggling to find sources of funds outside of China's overburdened banking system.