8. Surgeons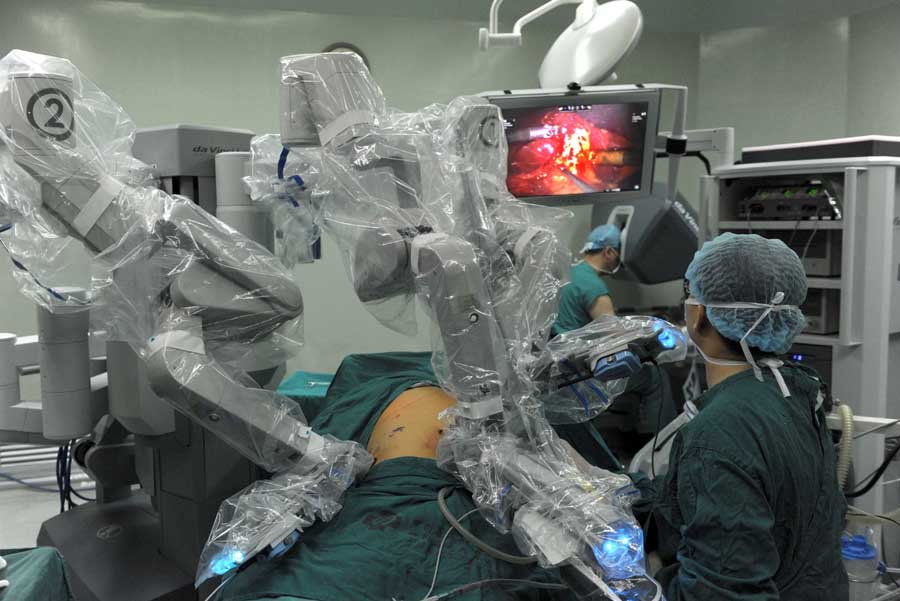 A hospital in Sichuan province uses an imported robotic surgical system to remove a patient's gallbladder for the first time. [Photo provided to China Daily]
The highly-respected profession of surgeon also faces replacement by robots.
A reduction in post-surgery pain is one remarkable benefit of the robotic surgeons. The machine's arms bend and rotate at greater degrees than a human wrist, which makes its movements more precise and takes pressure off the patient's body.
Robots first carried out surgery in 1993. In 2010, China approved the use of the da Vinci surgical system for operating theatres.
By the end of last year, a total of 3,079 da Vinci robots were operating around the world. China has 28 of them.
On Dec 8, Zhejiang People's Hospital used the da Vinci robot to remove a tumor from a patient from Mali. The robot has four arms and one endoscope system that can move 360 degrees inside a patient's body.
The robot was able to remove all of the malignant tissue around the tumor without destroying healthy tissue.