5. Lawyers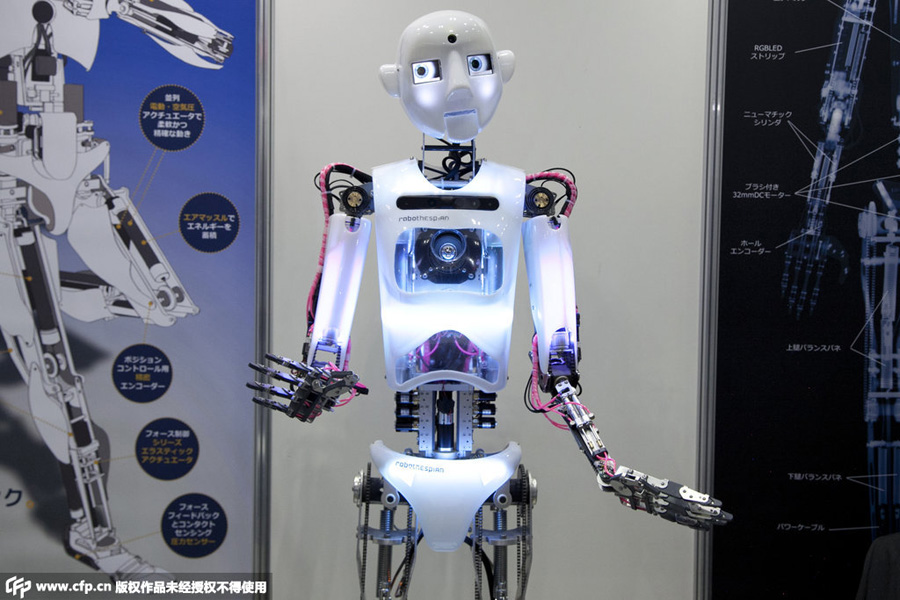 The "Robo Thespian" follows human movements and speaks at the International Robot Exhibition 2013 in Tokyo, Japan, Nov 6, 2013. The IREX is the largest robot trade fair in the world and shows new robots and high technology equipments at theTokyo International Big Sight. [Photo/CFP]
Most people believe that being a lawyer is a secure job because it takes years of study to become a qualified lawyer.
During the years of study, the lawyers-to-be memorize a large amount of regulations and analyze cases in order to prepare themselves with others' knowledge and experience.
However, what if there are robots that are designed to look for data, documents and regulations faster and more accurately than human beings? Moreover, what if the robots can predict the odds of winning a case before the client spends a lot of money hiring a lawyer?
There is already a robot that can replace part of a lawyer's job. In 2011, Blackstone Discovery from the United States started to provide a document analysis service to its clients. The artificial intelligence is capable of analyzing 1.5 million documents within several days. The cost of using such AI is less than one tenth of hiring a real lawyer. And lawyers make mistakes, robots don't.