When you search for jobs online, some newly developed jobs will certainly draw your attention.
It seems impossible that shopping during working time, or sleeping in luxury hotels for free are paid jobs, but these occupations have job descriptions that are very different.
Maybe the following jobs will catch your eye.
1. Laugh producer
How do you keep a smile on a child's face when they're having their photo taken? Hire a "laugh producer". The producer's job is to amuse the child during the photo shoot and the end goal is to draw out a smile.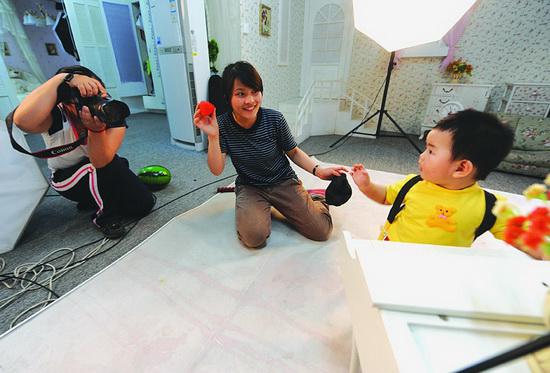 A "laugh producer" waves her arm to induce a smile on a child during a shoot in a photographic studio in Wenzhou, Zhejiang province, June 23, 2014. [Photo/Xinhua]