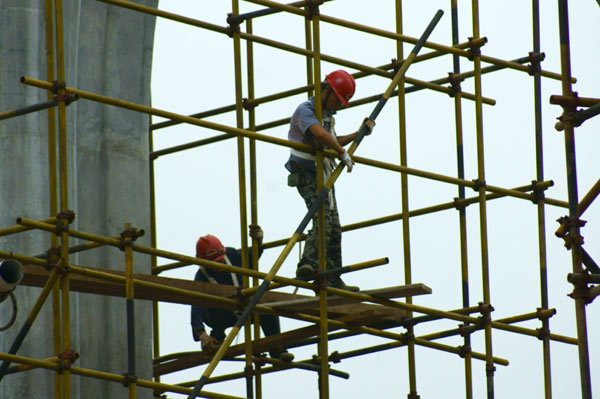 Migrant workers work at a construction site in Yichang city, Hubei province on August 6, 2014. [Photo/Asianewsphoto]
China's top economic planner, the National Development and Reform Commission (NDRC), issued a detailed guideline on public-private partnership (PPP) on Thursday, the commission's website said.
PPP refers to long-term cooperation between governments and private companies on infrastructures or public services. In most cases, PPP projects are funded and operated by private investors and supervised by local governments.
The guideline offer more clarity to local governments on how to implement the often complicated financing model. The central government has championed this model for one year as China grapples with huge local government debt during created by rapid urbanization.
The guideline recommend different PPP modes to different projects according to its profitability, which range from authorizing franchising, including build-operate-transfer, and build-own-operate, and so on.
It offer a format for a PPP project's general contract, and requires local governments to build a PPP project catalog, and update the progress information on each project to Beijing every month since next year.