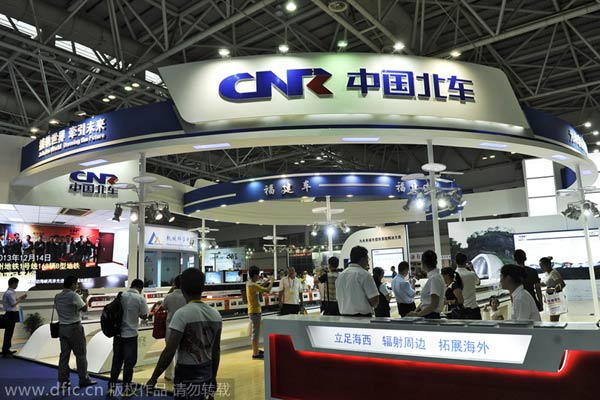 People visit the stand of China CNR Corp Ltd during an exhibition in Fuzhou city, East China's Fujian province, June 18, 2014. [Photo/IC]
BEIJING - China has independently produced core components of a high-speed train, a breakthrough in the effort to manufacture this type of train.
China CNR Corp Ltd (CNR) said on Tuesday that the company has successfully produced two core components, a traction electric driver and a network control system, through independent research and development.
The company's CRH5A train model equipped with the two parts will soon finish its 5,000 km-test, the last testing stage, in Northeast China's Harbin, CNR said.