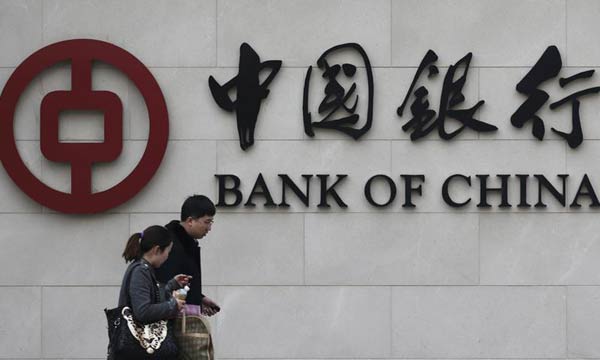 Pedestrians walk past a Bank of China sign at its branch in Beijing March 26, 2013. [Photo/Agencies]
WELLINGTON - A subsidiary of state-owned Bank of China will be registered as a bank in New Zealand, the Reserve Bank of New Zealand said on Tuesday.
It is the third Chinese bank operating in New Zealand after Industrial and Commercial Bank of China Ltd and China Construction Bank Ltd, and the 25th bank registered by the RBNZ.
China is New Zealand's biggest trading partner, and there is direct convertibility between the Chinese yuan and New Zealand dollar.
The Reserve Bank of New Zealand (RBNZ) Tuesday announced that BOC (New Zealand) Ltd will rename to Bank of China (New Zealand) Ltd.
The announcement came on the eve of Chinese President Xi Jinping's state visit to New Zealand from Nov 19 to 21.