Auto machine that used to sell holy water in Greece in 1 BC has been recognized as the first vending machine in the world.
In the beginning, vending machines only sold common goods such as drinks, cookies and other ordinary necessities.
As time went by, they became more and more popular as they satisfied people's demand to get things quickly.
And the nature of goods has also changed. They now range from such small stuff as bread and cosmetics to vehicles. These days vending machines cater to almost all the necessities of customers.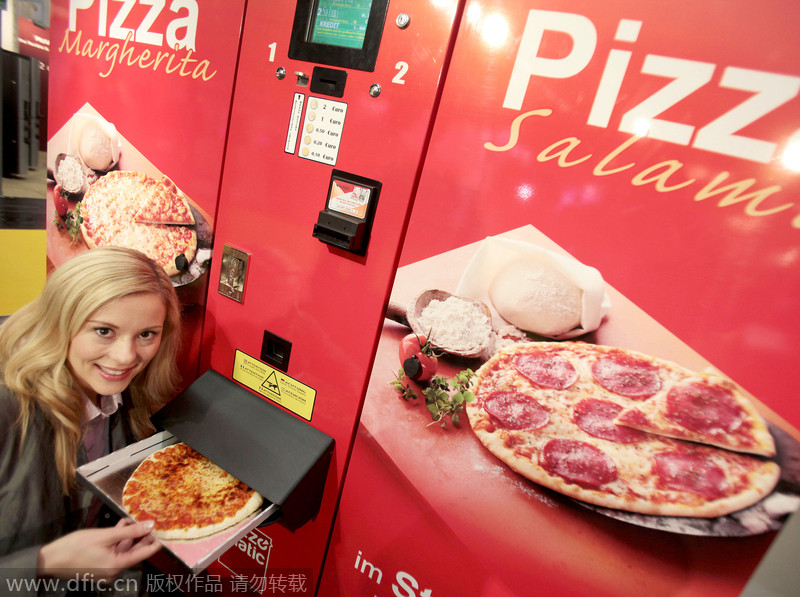 Model takes a pizza out of a vending machine in Cologne, Germany, Sept 8, 2011. [Photo/IC]