As China's domestic economy slows down, Chinese companies are speeding up overseas expansion, tapping new markets or buying assets. Landmark buildings are increasingly becoming favored targets.
Let us take a look at some famous buildings bought by Chinese companies.
General Motors building
In June 2013 a group of investors led by Chinese real-estate tycoon Zhang Xin bought a 40 percent stake in the 50-story General Motors building in midtown Manhattan in New York at a price of $1.4 billion.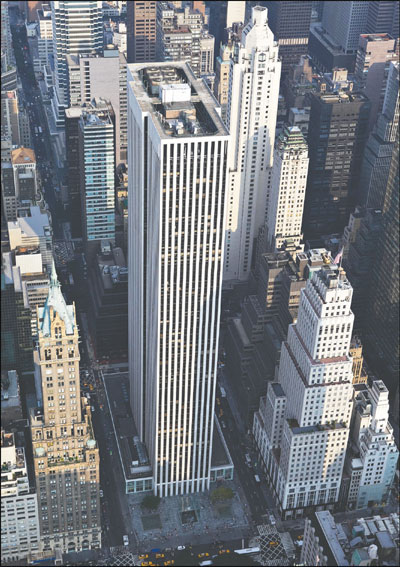 General Motors building (center) in midtown Manhattan in New York. [Photo/Agencies]