Old banknotes, which are out of circulation, have been used to generate electricity for the first time in China. These old banknotes were earlier used to make paper products.
An electricity generation plant using old notes from the People's Bank of China in Zhengzhou was set up in April this year as a pilot project to test the feasibility of the idea. The power plant was set up in Luoyang city in Central China's Henan province.
One ton of scrapped banknotes can generate about 660 kWh of electricity. Around 4,000 tons of coal can be saved in the province every year by using this process.
Authorities aim to replicate the success of this pilot project in Henan province and use old banknotes as a biofuel to generate electricity across the country.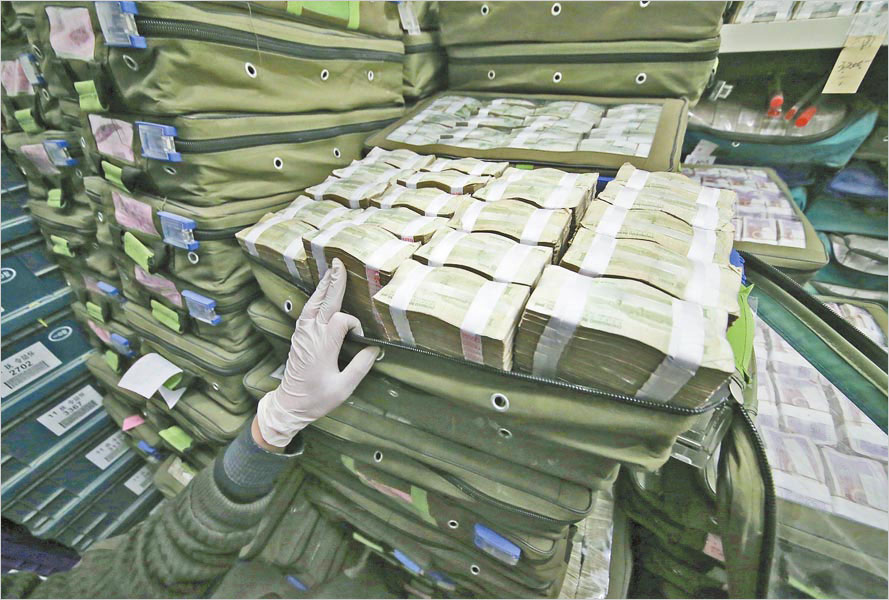 The undated photo shows stacks of old banknotes that have been withdrawn from circulation in Central China's Henan province. [Photo/dahe.cn]