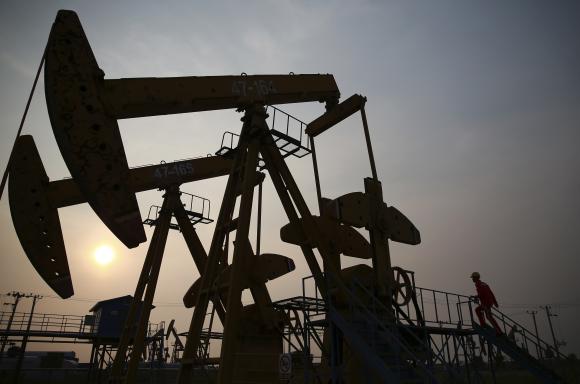 A worker examines a pumpjack at a PetroChina oil field in Panjin, Liaoning province June 30, 2014. [Photo/Agencies]
BEIJING - China's economy showed strong resilience in the first half of 2014, with growth momentum rebounding in the second quarter and expansion in the first six months reaching 7.4 percent year on year.
Helped by an export recovery since April, and new sources of growth emerging from the structural adjustment, expansion accelerated to 7.5 percent in the second quarter from 7.4 percent in the previous one, the National Bureau of Statistics (NBS) said on Wednesday.
"The Chinese economy showed good momentum of stable and moderate growth in the first half of the year," NBS spokesman Sheng Laiyun told a press conference.
Steady, moderate growth
New growth drivers have offset most of the negative drag from the country's property downturn and a serious adjustment in some heavy industrial sectors in the first half.
Sheng said China has been working to leverage the role of technology innovation in spurring growth and this has shown some effects, citing a boom in online sales and fast growth in the high-tech sector.
NBS figures showed that online retail sales jumped 48.3 percent year on year in the first half, reaching 1.14 trillion yuan ($185 billion).
Value added output of the high-tech sector grew 12.4 percent during the period, 3.6 percentage points faster than the average growth rate of all the industrial sectors.
Sheng also highlighted the expansion of the tertiary sector, which outperformed the primary and secondary industries during the period, leading to further improvement in the country's economic structure.
In the first six months, the added value of the tertiary industry accounted for 46.6 percent of GDP, 1.3 percentage points higher than the same period last year, NBS figures showed.
"It indicated a transition from industry-led growth to service-led growth in the Chinese economy," Sheng said. "It will bring profound and far-reaching implications to economic growth and the job market."