The 2014 Mobile Asia Expo organized by Global System for Mobile Communications Alliance (GSMA) opened in Shanghai on June 11. The three-day event expects to attract more than 24,000 visitors.
Mobile phones are no longer the leading part of the expo. Applications based on 4G network, such as wearable devices and smart Internet of Things, became more attractive.
Co-organized by GSMA and 360Fashion Network, the GSMA-360Fashion & Tech Runway Show 2014 is being held during the expo. The visual fusion of 3D printing, virtual fitting, robotics and cutting-edge technologies showcases how fashion and technology fit together perfectly.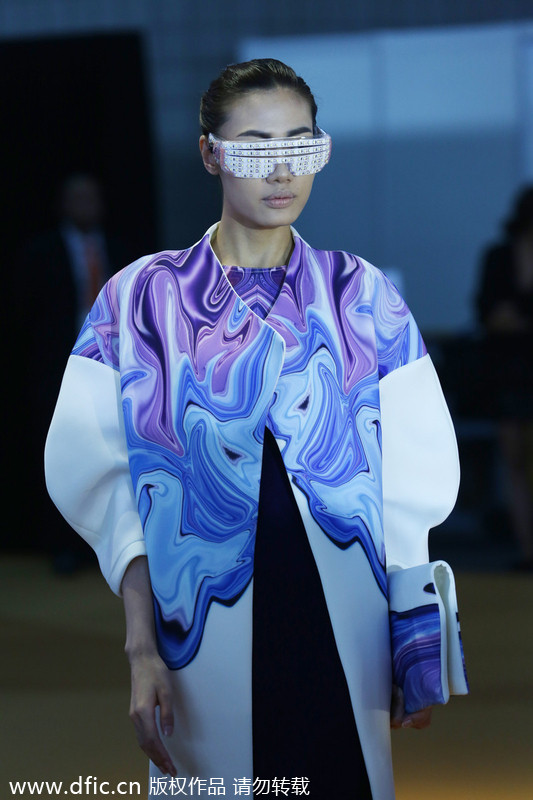 A model presents wearable technology during the GSMA-360 Fashion & Tech Runway Show 2014 at Shanghai New International Expo Center in Shanghai, June 11, 2014. [Photo/IC]