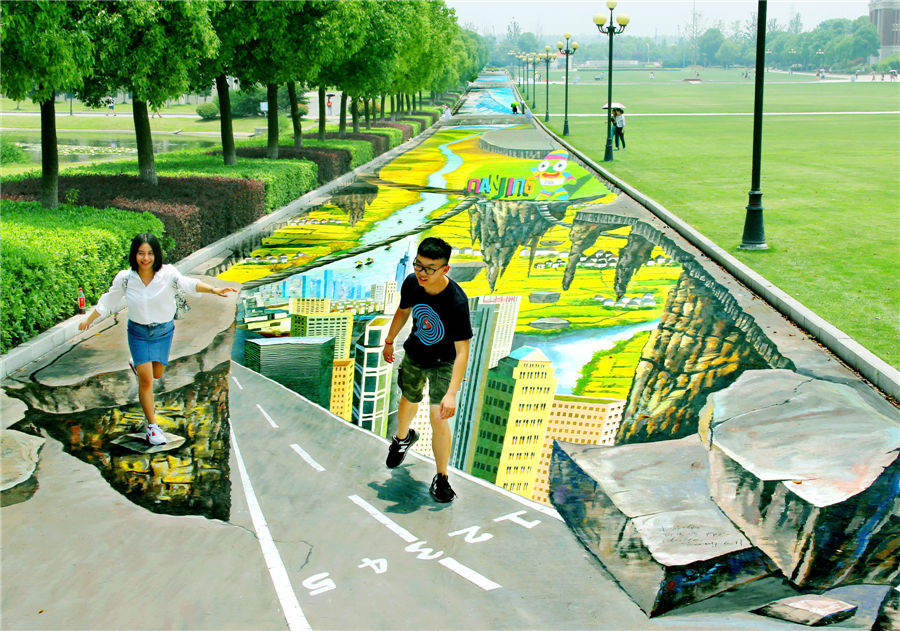 A 3D street painting at the Communication University of China, Nanjing, stretches 365 meters long and is 7.5 meters wide, and occupies over 2,600 square meters, June 11, 2014. [Photo by Wang Luxian/Asianewsphoto]
The painting "Pulse of Youth", covers elements such as the mascot of the Nanjing Youth Olympic Games "Le Le", the snow mountain, Yangtze River, rape flowers, and other Nanjing urban landscape attributes. Created by 3D stereograph artist Yang Yongchun and his team, the elaborate piece took more than two weeks to finish.
According to Yang, the work will break the Guinness World Records as the world's longest and largest 3D street painting.