Shanghai will update its negative list this year, and it is expected to shrink. Sectors that have little significance to the national economy and people's livelihoods should not be on the list. For example, leasing and commercial services can be removed. If policymakers believe regulations are needed, they can use industrial laws to regulate both foreign and domestic companies. In addition, some industries that have already opened to overseas investors under bilateral or multilateral free trade agreements can be removed.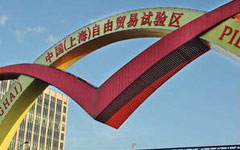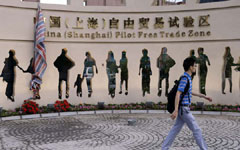 Fourth, industrial categorization should be revised to be in line with international practice. The Shanghai negative list is based on China's industrial categorization, which was updated in 2011. It has 18 sectors. But most of the negative lists compiled by other countries such as the US follow the World Trade Organization's classification, which divides the service industry into 12 sectors and 155 sub-sectors. The difference in classification will cause China fundamental problems during its negotiations with other countries on investment treaties and free trade deals. China should seriously think of unifying its sector classifications with the WTO method so that its negative list can be internationally applicable. This will help with its negotiations and facilitate the country's integration with the globalization that is now happening.
Finally, China must make optimum use of escape clauses to protect its industries when drafting the negative list. The combination of pre-entry national treatment and the negative list creates a big challenge to China and poses a threat to its domestic industries and economic security. Escape clauses can help in this regard. In investment treaties and free trade pacts the US has signed with other countries, it has introduced escape clauses that cover matters such as national security, government procurement, financial services and taxation. Items listed in escape clauses are subject to special treatment and are generally not fully open for foreign investors.
In addition, the negative list has special items that are subject to possible further revisions. These revisions could mean stricter restrictions or new restrictions being placed to check foreign investors. This mechanism allows the country that designs the negative list to protect itself. As China negotiates with other countries on investment treaties and free trade deals, it should take advantage of this mechanism. For example, it should put core industries such as the financial sector into this category. Moreover, China must consider adding a clause giving it the right to check industries that have not emerged or new forms of existing industries.
The negative list offers a chance for China to embrace the reshaping of the global trade and investment system. It must improve the list and open its industries wider to global investors to gain a bigger say in the new system and promote its sustainable development. At the same time, it must strike a balance between economic security and openness.
The author is a researcher at the Chinese Academy of International Trade and Economic Cooperation in Beijing. The views do not necessarily reflect those of China Daily.