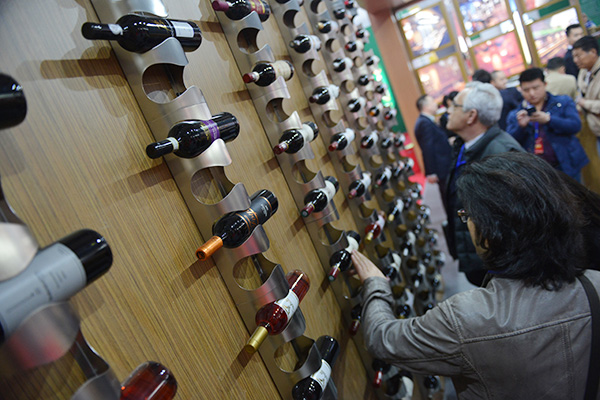 An international high-end wine exhibition in Chengdu. In 2013 China became the largest market for red wine in the world. Provided to China Daily 
Chinese consumers' insatiable appetite for luxury goods and services appears unstoppable, with just 2 percent of the Chinese population responsible for one-third of the world's luxury items.
As China's economic miracle continues and spreads across second- and third-tier cities, the market opportunities for all sorts of luxury goods and services are unfathomable.
Luxury consumption in China now extends way beyond well-known car, clothing and jewelry brands. For example, the luxury jet market in China is the fastest-growing in the world, even outstripping that of the United States, with a market share of 25 percent. This trend appears set to continue, with 20 to 30 percent growth expected in China, compared with only 2 to 3 percent in the US.
But more important, China's luxury jet market growth represents a major development in the private consumption of luxury items.
China's high-quality red wine market also provides tangible evidence of the growth in private consumption of luxury goods.
In 2013, China became the largest market for red wine in the world, even overtaking the French, with 1.86 billion bottles quaffed in China last year. Over the past five years, China's red wine consumption has grown 136 percent.
But far more attention is still paid to the visible signs of Chinese consumers' luxury shopping.