BEIJING - US Treasury Secretary Jacob Lew, once the housekeeper of the White House, might have overreached his authority by criticizing China's economic reform pace while failing to keep his own country's house in order.
Lew said at a conference ahead of a meeting of G20 finance officials last week that he was disappointed with China's pace of economic reform. He called on China to "move at the speed we would want" even at the risk of causing social and political unrest.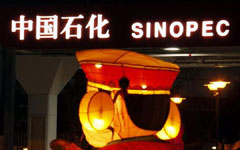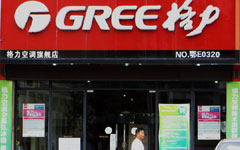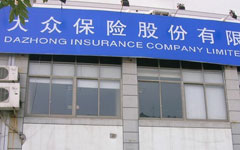 Lew's concern for China's reform is understandable, but his bossy advice is going too far and proves to be just groundless and self-serving finger-pointing.
As the world's largest developing country and the second largest economy, China has contributed a lot to global economic growth thanks to its near double-digit expansion in the past three decades.
It has lived up to its international responsibilities with its rapid but steady development, especially during the 2008 financial crisis, which originated from the US.
China is now at a pivotal point where it must remould its economy, and the leadership has realized the immediacy and showed resolve to kick the GDP-driven growth habit and seek new ways to fuel sustainable development.
It takes time to change, especially for the most populated country with complex national conditions and entrenched vested interests.
But China will not opt for quick fixes to push reform like "printing" money as some countries do, or resort to shock treatment out of hotheaded decision-making which is just too rash and costly for the country and the whole world.
Seeking steady progress while pushing forward reforms is the pace China chooses for its future growth. And its reform pace and scale is unprecedented. Over half of the plans on the 60-point reform agenda have been launched since it was released three months ago.
If the speed that Lew wants is one that may imperil social and political stability, not only China, but also other countries in the world will definitely say no.
What right does the US have to point fingers? It is the US's mishandling of its financial sector that has left the global economy still mired in trouble.
Yes, "printing" money is quicker than concrete and sometimes painful measures to overhaul an economy, but it is often other countries who have to share the burden for the aftereffects.
The move is not only putting off economic transitions, but also has irresponsibly caused spillover financial shocks to other countries.
Francis Underwood, the manipulative politician in the hit US television series House of Cards, said in the opening scene that he has no patience for useless things. "Moments like this require someone who will act or do the unpleasant thing, or the necessary thing."
But please, Jacob Lew, have some patience for China's change. China's sophisticated reform is anything but useless, and it doesn't need anyone to interfere and do the unpleasant, and unnecessary thing.
SOEs undergo new set of reforms
2014 key to China's economic reform