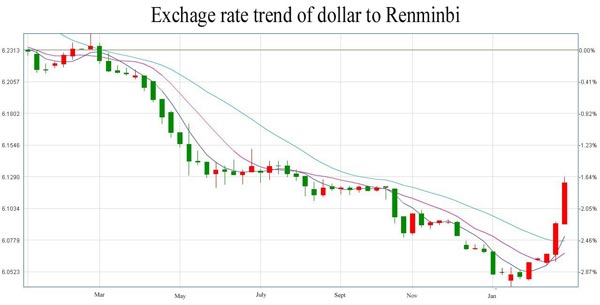 BEIJING - The International Finance Corporation (IFC), a member of the World Bank Group, will issue yuan-denominated bonds worth 1 billion yuan ($165 million) next month in London, announced sources with the IFC China branch in Beijing on Wednesday.
The issuance, the largest ever on the London Stock Exchange by a multilateral agency, is aimed at increasing foreign investment in China, according to IFC Vice President Hua Jingdong.
It will demonstrate the strong demand from international investors for offshore yuan bonds, while providing an alternative source of yuan funding for investment in China, he said.
China has been trying to introduce the yuan into the global market in an unprecedented fashion. It has been pushing the currency through cross-border trade settlement since June, 2009, as its capital account is largely closed.
Since that year, China has promoted yuan internationalization with a three-pronged approach: facilitating international trade and investment denominated and settled in yuan, encouraging offshore yuan service centers to develop offshore yuan-denominated financial products, and encouraging central banks to hold the currency as part of their foreign exchange reserves.
The IFC pioneered the international issuance of yuan-denominated bonds in China (Panda bonds) and Hong Kong (Dim Sum bonds). It was also first to set up a program to issue offshore yuan-denominated discount notes on regular basis.
Renminbi weakens for seventh day