Emigration destinations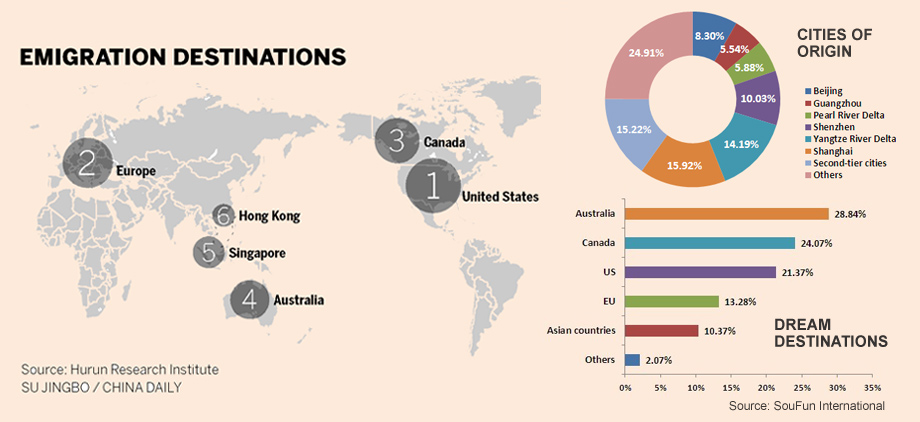 Super-rich emigration to other countries is growing, a Hurun study shows.
The percentage of those who have left China or who plan to do so rose from 60 percent in 2012 to 64 percent in 2013.
The United States remains their destination of choice, though the proportion of individuals emigrating to Europe has increased. 
>>>