The Spring Festival, or
chunjie,
is the most celebrated of the traditional Chinese holidays. The festival begins on the first day of the first month on the traditional Chinese calendar and ends with Lantern Festival, which is the 15th day.
But as festivals have become highly commercialized in recent years, some people feel the financial burdens of the festival due to the suddenly mounting expenses.
The Beijing News surveyed 100 people from different backgrounds and professions.
Sixty-five of them planned to take more than 5,000 yuan ($826) home, with some earmarking 33,000 yuan. Forty-two said the festival spending has become a financial burden.

| | | |
| --- | --- | --- |
| Shopping | Transportation | Hongbao |
| Travelling | Entertainment | Renting a girlfriend/boyfriend |
Shopping
Transportation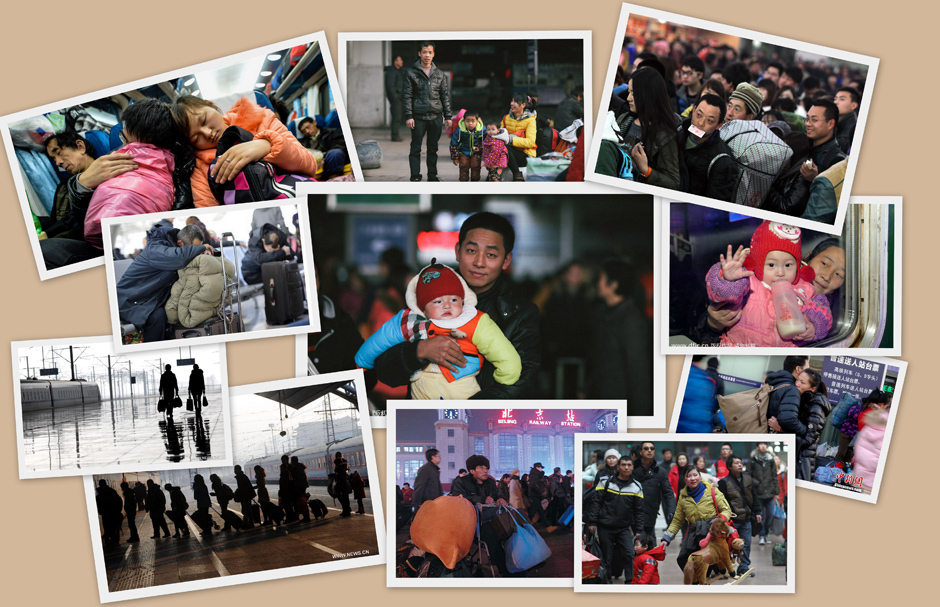 Hongbao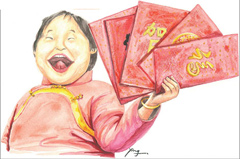 For Chinese children, the arrival of Spring Festival brings with it cash-filled red envelopes, but the practice is putting strain on the wallets of adults.
"My annual bonus stayed in my pocket for less than a week before it went out in the form of red envelopes," said Huang Yijing, a 30-year-old nurse from Shanghai, who forked out at least 1,000 yuan ($160) each to her nephews and nieces and gave 500 yuan or more to her friends' children.
Each Chinese New Year, Huang said she spends more than 5,000 yuan, equivalent to her monthly salary, on (hongbao), the red envelopes filled with money that are traditionally given out on special occasions in China.
She said the practice has always been a source of stress.>>>
Travelling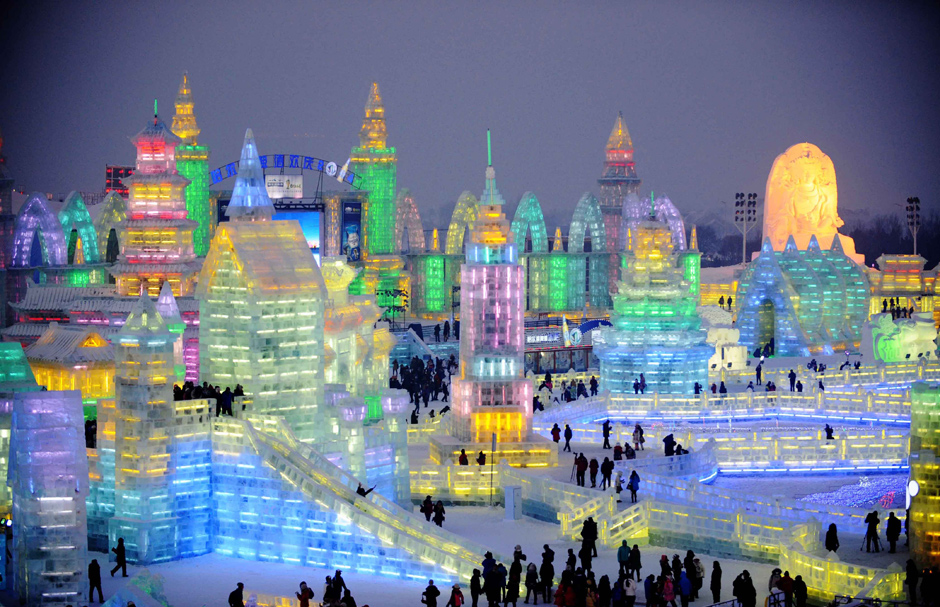 Entertainment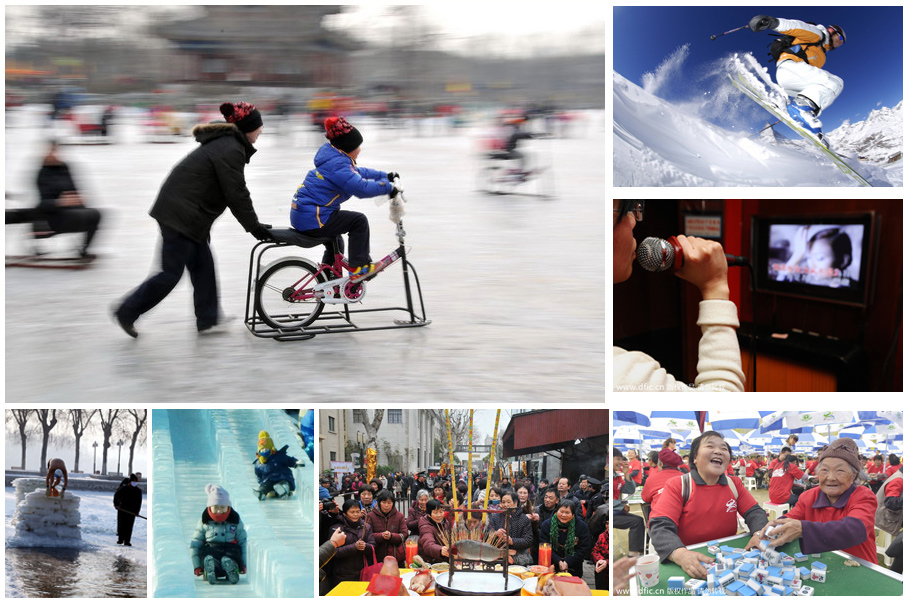 Renting a girlfriend/boyfriend
A flowchart showing the embarrassing questions posed by relatives during Spring Festival has become an online hit with young people. While many look forward to reuniting with their families for the holiday, for some, the constant probing enquiries of loved-ones can leave them a little flushed with embarrassment or frustration.>>>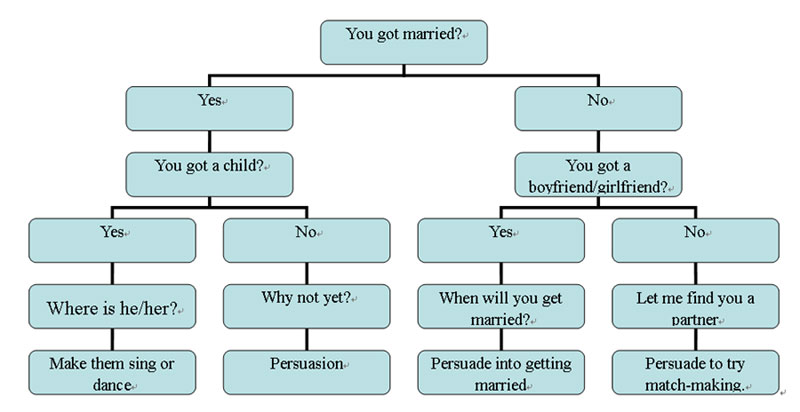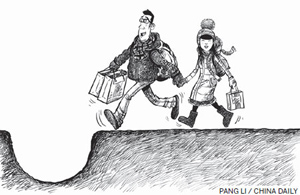 Spring Festival is all about family reunions and that all-important dinner on Lunar New Year's Eve. It is also a time for young eligible people to face a barrage of questions from parents and elders about finding a life partner and settling down.
So what do youths who have no plans to tie the knot any time soon do to avoid the inquisition? They rent a "boyfriend" or "girlfriend". And what better place to get one than the Internet, for example, on Taobao.com, China's largest online marketplace, which seems to be the most popular site offering such deals this year. >>>
Opinion
Spring Festival is here, well almost.
When we talk about this national festival, tradition is the word that first comes to mind: house cleaning, cooking lots of food, hanging scrolls with couplets on doors for good luck, lighting fireworks to bid adieu to the past year and greet the new one.
Traditions are important. A country that loses its traditions loses its national identity. Yet it does not mean that we have to follow all traditions blindly. Some have to change with time. >>>