Celebrating Spring Festival in Beijing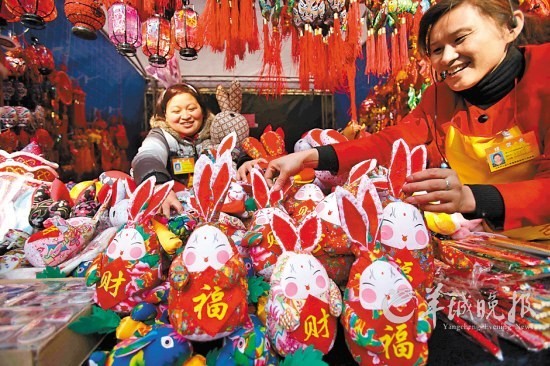 Beijing has its own traditions for celebrating the Spring Festival. Temple fairs, skiing, prayer ceremonies, exhibitions and fun fairs at parks…experience the traditional customs, unique beauty and irresistible glamour of the ancient city.
Eat, pray and have fun here as the city ushers in the Chinese lunar New Year!
A. Have a bite of Beijing snacks
1. Beijing's snack streets:
Longfusi Snack Street, Dongcheng District
Guijie Street, Dongcheng District
Wangfujing Snack Street, Dongcheng District
2. Peking duck restaurants:
Quanjude
Venue: Branches in Qianmen, Hepingmen, Wangfujing, Olympic Village, Qinghuayuan and Sanyuanqiao
Tel: +86 4007001864
Bianyifang
Venue: Branches in Glory Plaza, Xianyukou, Beijing New World Shopping and Xingfu Street
Official Website: www.bianyifang.com