Fonterra apologizes for milk powder scare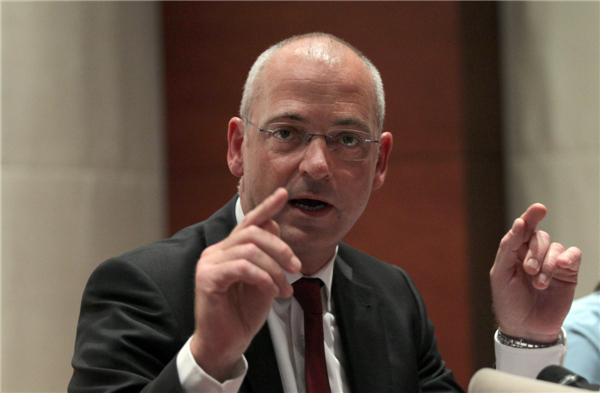 Fonterra Chief Executive Theo Spierings speaks at a news conference in Beijing August 5, 2013. [Photo bu Zou Hong/Asianewsphoto] 
Fonterra, the world's largest dairy exporter, apologized on Monday for its tainted milk powder scare and said the contaminated whey protein responsible for the botulism concerns will be under control within 48 hours.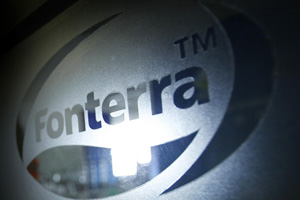 Logo of Fonterra is seen in Shanghai, Aug 4, 2013. [Photo / Xinhua]
Over the weekend, the New Zealand-based company said it had discovered a strain of bacteria —Clostridium botulinum — in its whey protein that can cause botulism. The company said tainted whey protein had been exported to China, Malaysia, Vietnam, Thailand and Saudi Arabia. The raw material is used to produce
baby formula
and sports drinks.
C. botulinum is one of the world's strongest toxins and can destroy the human nervous system if ingested. In infants under one year old, it can trigger neural paralysis.
Theo Spierings, CEO of Fonterra, which accounts for about one-third of the global trade in dairy, said in a Monday media briefing in Beijing that about 90 percent of its products that contain contaminated whey protein have been located. Another 10 percent of the whey protein exports will be recalled in the next 24-48 hours.
Spierings said a total of 38 metric tons of tainted whey protein was contaminated. About 20 tons were sold to three beverage companies, including Coca-Cola and China's Wahaha, and three animal feed companies.
After news of the tainted milk powder broke, Spierings flew directly from New Zealand to China, one of Fonterra's top markets that have had its fair share of milk powder scares over the years.
"We've confirmed with the beverage clients that the bacteria cannot survive the heated treatment in their production process. Those company's products are clear," said Spierings, who added that the other 18 metric tons of tainted whey protein are used to produce infant nutritional products.
He said that Fonterra doesn't know how much of the infant nutritional products are at risk. According to Fonterra, two companies used the contaminated whey protein to produce infant formula. One company asked to remain unnamed and the other is Danone, which owns Dumex, a baby formula brand.
"We've been working closely with the companies to identify where the products are and what actions need to be taken. All products have been located and we are working with local authorities, more detailed information will come out very soon," Spierings said.