The new generation of 'best paid' jobs
Online writers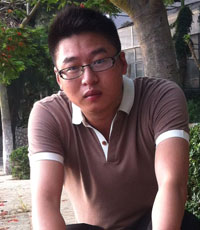 Xia Yi
Xia Yi never expected that publishing his own online novel would bring him a fortune. "But I am just transfixed by looking at the click rate on my story soar," he said.
Xia's novel, The Last Taoist, first published on the online community site Baidutieba, has now attracted about 200 million hits.
"I work in IT and that has nothing to do with my writing. But I started the novel to share some of my life experiences with others," said the 27-year-old from Hangzhou, the capital of Zhejiang province.
The novel is based around the legend of a Taoist who is skilled in spells and magic, who fights with various devils to save people's lives, but who ends up being punished as he interrupts the order of destiny.
"My aunt and uncle told me the story when I was young, so it is rooted in my mind," he added.
To enrich the story, Xia interviewed some old men from his hometown in Anji county, Zhejiang province, and started writing the story in May last year.
"I write for three to four hours every night when it is quiet, so I can focus on the story," he said.
He first posted the story on BaiduTieba, which is free to readers. But when he reached about 70,000 words, a professional online reading website, Motie.com — a branch of China's biggest private publisher, Beijing Motie Book Ltd — contacted him and asked him to sign a deal with them.
Online readers can still see some chapters of his story for free but they pay for VIP chapters. He gets about 60 percent of the earnings, meaning he can make an extra income of about 10,000 yuan per month.
Given the popularity of the novel, Motie Book has now decided to publish a print version, which means Xia could earn about 100,000 yuan from royalties, according to Mo Zihan, the publisher, who was also a popular online writer before becoming a publisher in 2011.
He added that very few online novels ever get the chance to be published in print.
"Most online writers are part-time and earn only 20,000 to 30,000 yuan a year. Those with an annual income of millions are very rare," he said.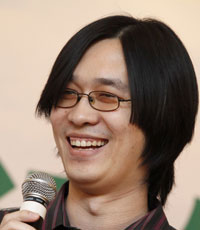 Tangjiasanshao
In November, the 2012 Chinese Writers Rich List launched its ranking of Internet writers for the first time.
It showed Tangjiasanshao, who topped the list, earned 33 million yuan from royalties and other commercial earnings generated by his works between 2007 and 2012.
But Xia said money is not his main concern.
"We in the post-'80s generation are immersed in the Internet. The high click rate means recognition by my peers, which brings me a great happiness that cannot be measured by money."