The new generation of 'best paid' jobs
Young people use Internet to spread stories about their special creations
A recent online post on Sina Weibo carried a link to an intriguing new list published by the Chinese business magazine, Investment & Finance.
Highlighted were what the magazine considered the 10 "best paid emerging jobs of the year".
An online novel writer, for example, can make millions of yuan, apparently, by writing fictional stories about princes and princesses in ancient China.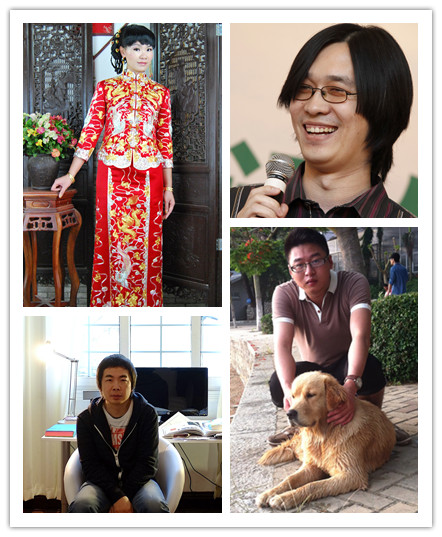 Clockwise from left: Web cartoonist Gao Youjun,qungua designer Tang Zhiru, Internet writer Tangjiasanshao, Internet writer Xia Yi. Provided to China Daily
No actual names were used, and none of the salaries were verified, but China Daily thought it would be worth digging out some people who actually do the jobs highlighted, to see how much they earn and whether their jobs are as appealing as the post suggested.