Despite the slowing economy and the current fluctuations being experienced in the automobile market, China's car market will continue to grow steadily over the long term, said Christoph Stark, president and CEO of BMW Group Region China.
BMW AG, the German car giant, expects to deliver one million vehicles in China over the next 40 months, the CEO said.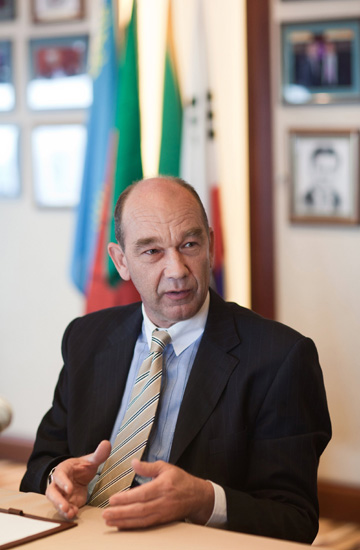 Christoph Stark, president and CEO of BMW Group Region China.
The estimate is based on its delivery of about 25,000 cars in the first 10 months of 2012 in China.
With just slight growth, the target of one million cars can be achieved in less than 3 years, he said.
"If we don't meet it (in 40 months), it means we are selling less than now, which I don't expect to happen," Stark said.
"The two most important factors influencing us here are urbanization and the general development of the economy, measured by GDP growth," he said, noting that current economic conditions bode well for BMW's long-term prospects in China.
As urbanization continues, so does the purchasing power of the population, he noted.
Related publication: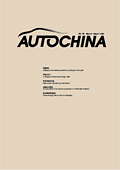 Historically, growth in the auto industry rarely falls below GDP, but sales of luxury vehicles such as BMW are currently outpacing the overall car market.
In the third quarter of this year, China's year-on-year GDP growth was 7.4 percent, the seventh consecutive quarter it had declined on its way to a three-year low.
Stark said he considers the slowdown reasonable, given the baseline from which growth is measured continues to grow and the government has a clear policy to dampen GDP growth, in favor of sustainable, long-term development.
However, he added that for the country to maintain satisfactory employment levels, and to continue investment in innovation, GDP growth should not be allowed to fall much below 7 percent.
While continuing BMW's current sales level in China, Stark said he is committed to maintaining balanced growth, right across the country.
Stark said that since coming to China with BMW in 2004, he has had "a fantastic time".
"We have a great team and we have achieved a lot here, so it's been a very enjoyable period."
BMW has hit a number of milestones in the past eight years.
In the first 10 months of 2012, sales of its BMW brand and Mini cars surged more than 35 percent to 264,000 vehicles, peaking in October, which saw a record 27,828 cars sold.
BMW's full-year deliveries were about 16,000 cars back in 2004.
During his tenure, BMW became the first luxury brand to open dealerships in smaller cities, and now has more than 300 outlets in China.
He particularly mentioned its joint venture with Brilliance Auto in Shenyang, Liaoning province, which produces 3 and 5 Series saloons, as well as the X1 SUV.
The combined capacity of the venture's two plants in the city is expected to exceed 300,000 vehicles in the near future, with output still accelerating rapidly.
He added that locally produced vehicles are now likely to account for more than half of BMW's sales next year.
Another essential part of its localization effort is a new engine plant currently being built in Shenyang, BMW's first outside Germany.
China has a lot of strength to develop further in the next decade or so, Stark said.
"But it is not an easy market - it is a large country, it has uncertainties, and there is increasing competition," he said.
He added that in such a challenging market, companies need to be aggressive to create and seize opportunities, yet at the same time be cautious and prepared for possible downturns.
"It's like sport - you always try to beat records, but there's always a risk of injury.
"You need to be prudent and well prepared so you don't get injured - but that doesn't mean you don't want to run fast, and there's no future without risk," he said, giving the example of the dramatic ongoing decline in Europe.
"Nobody would like to have a situation here like in Europe," he added, insisting that he firmly believes China's economy has a lot more positive factors than negative.
For more subscription details ofAutoChina, please visit our E-Shop.