As international trade in intellectual property rights grows more prevalent, the demand for advisory services in this market is rising. Companies acting as intermediaries or brokers of intellectual property rights point out that in recent years many enterprises have expanded their business by trading in IP rights, and those companies offering brokering services have seen astounding business opportunities.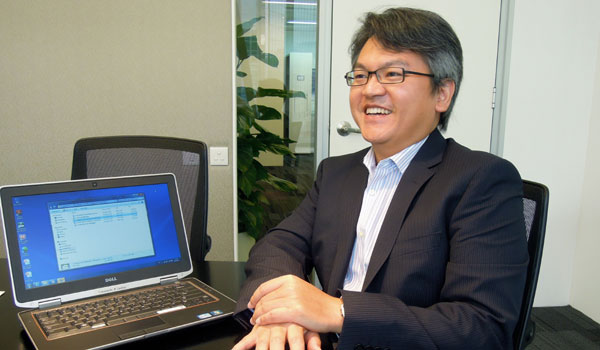 Billy Lam, vice-president of Business Development at Transpacific [Photo/China Daily] 
Many new inventions and technical skills in Hong Kong and elsewhere have achieved greater success by trading their IP rights or transferring the right to use it to an appropriate end-user, allowing innovations to achieve wide market use and acceptance. The latest phenomenon of globalization is what all businesses should pay more attention to.
One of Asia's leaders in the sector is Transpacific IP Ltd, offering intellectual property advisory and consulting services across the region. In an IP transaction, both sides of the deal must agree to the terms and details of the sale or transfer of the asset, said Billy Lam, vice president of Business Development at Transpacific. This includes the sale or the transfer of the patent, the copyright, trademark or other asset.
Transpacific offers a one-stop advisory service for all types of industries and businesses to trade in intellectual property rights. Among these services are consulting on protection of property rights, acting as an intermediary or broker in the transaction, and valuation, financial, and legal advisory services, as well as conciliation and mediation services. The company also invests in new technology, which it believes has potential and when that technology is mature brings it out to the world market.
Market demand for intellectual property rights services is becoming more active, said Lam. Some companies are holding many patents and hope to turn some of them into cash. Transpacific will research and analyze those patents they believe have value, then purchase those or assist the innovator by contacting parties in the Transpacific network to find an appropriate company to partner with. "
In Hong Kong and southern China, there are companies that are looking for technology, such as Huawei or ZTE Corp," said Lam. "They are buying new technology, either to inject it into their own operations or to maintain their market position against competitors," he added.
Set up in 2004, Transpacific has offices in Hong Kong, Singapore, Beijing, Shanghai, Shenyang and Taiwan, as well as partners in the US and Europe. Lam said, "Trading in intellectual property rights is not simply a matter of one buyer and one seller," said Lam. "It involves much research and analysis to find a suitable technology patent,"
he said.
In Taiwan, the company has a stable of 60 patent engineers, which research and analyze the patentability of technology, seeking the most effective way to protect the patent material and avoid getting sued over infringement.
Lam said that even though Hong Kong is a small place, there has been no shortage of successful new technology developed here. One should know how to protect one's patent and how to market it, and then something big can come from it. The company had worked with a local engineer who had developed a new kind of piping system for irrigation and drainage, Lam said.
"In his design, the interior wall of the pipe is shaped in a 'V'-like horseshoe shape, which impacts water pressure within the pipe," he said. "This solved the familiar problem of pipes silting up with mud and sand," he added.