British entrepreneur energizing the Chinese fitness industry
While most international investors view making money from China's burgeoning fitness market as something akin to trying to eat soup with chopsticks, British entrepreneur Walter MacDonald has already taken a large spoon to the industry.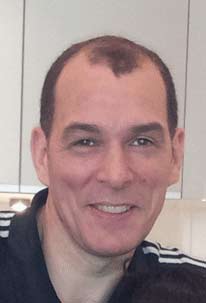 Walter MacDonald is founder of WM Consultants. 
The 47-year-old was the most discussed lecturer at the three-day China Fitness Summit in September in Beijing. Despite not speaking Chinese, he was surrounded by a crowd of fitness club owners and investors for half an hour after his speech.
MacDonald is the founder of WM Consultants, a fitness management company based in Shenzhen. The veteran fitness club manager is now trying to fix the flawed Chinese fitness industry by injecting his 27 years of experience and passion into it.
"The market is moving on and consumers are becoming more discerning in their choices. But the industry still has a long way to go before people fully trust health clubs. My job is to improve the situation," he says.
MacDonald began his career as a personal trainer working for a private fitness club, before becoming a manager and aerobics teacher at several clubs in the UK.
He first came to China in 1995 as resort manager at the Hyatt Regency Macao. However, that did not prepare him for the immaturity of the market he found when he moved to Shanghai in 2001 to become director of a fitness club.
Most investors seek quick returns and are willing to take shortcuts and sacrifice quality to get them, says MacDonald, but that is not a good long-term business model.
On moving to Shanghai he was shocked to see people smoking while they exercised and spitting on the floor of the gym.
"I went to stop them and they said 'What's wrong?' I was angry and thought, how could they not know what was wrong," he recalls.
"I told them, 'Sorry, here is your money back. I don't want you in my club.'"
MacDonald believes club operators have to be tough in order to build and maintain reputation.
Before launching his wellness consulting firm, he considered opening his own Chinese fitness club, but decided against the idea. There are inherent risks to all businesses, but particular barriers that made him decide against opening a gym, he says.
"If I had opened my own club here as I did in the UK I am confident it would have been a success. However, finding a suitable convertible property in the right location is hard to get right. And added to that, the current state of China's real estate market had a strong bearing on my thinking," he says.
Getting the right licenses and finding a suitable local partner were also factors in the decision, he says.