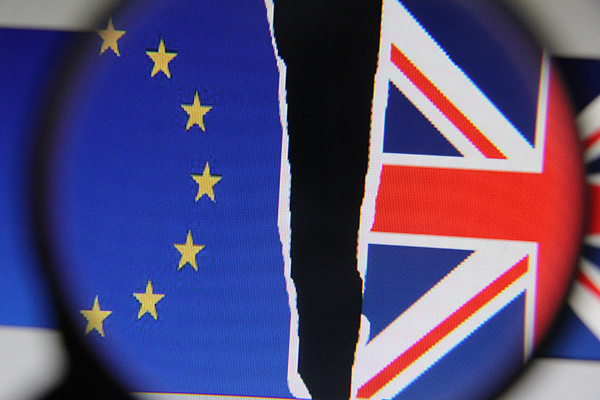 Chinese banks and companies that have a presence in the United Kingdom as a gateway to Europe will feel short-term pain following Friday's vote, but will likely take more time before finalizing their post-Brexit strategy. [Photo provided to China Daily]
Chinese companies will likely adopt a wait-and-watch approach following Friday's startling outcome of the vote on 'Brexit', an abbreviation of the impending "Britain's exit" from the European Union.
They will cautiously weigh their plans for future investments in Britain as the real impact of Brexit remains to be seen, experts said over the weekend.
Chinese companies that already have a significant presence in Britain, and those intending to use the country as a gateway to continental Europe, will feel immediate pain. For, Brexit is expected to place barriers to their access, increasing their cost of doing business in Europe.
The expected two-year protracted negotiations before Brexit will cast uncertainty over trade and investment talks with the bloc and will, in turn, adversely affect Chinese business, experts said.