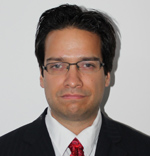 Groundbreaking technological innovations have often revolutionized the oil and gas industry in the US. For decades, the nation had relied on high-polluting coal for much of its energy, while oil prices continued to rise. It would seem as if Americans would spend the rest of their lives paying sky-high electric bills.
Yet, a few brilliant geophysicists, drilling tech experts and engineers made a discovery a few years ago that would transform the energy sector. They could tap large shale gas reserves in North America by utilizing hydraulic fracturing, better known as fracking drilling.
The technique sparked a shale boom, which boosted the supply of liquefied natural gas, LNG to bring about lower utility bills for American households.
"In addition, greenhouse gas emissions fell to the lowest level in 20 years in the United States in the first quarter of this year, because of increased use of cheap gas," according to Reuters. LNG is a cleaner burning fossil fuel.
Well, the shale gas story should sound intriguing for China, since it is the world's largest energy consumer, as well as holding the largest shale gas reserves globally, as disclosed through estimates by the US Energy Information Administration.
Experts claim the country holds total recoverable shale gas resources estimated at 1.275 trillion cubic feet. But despite the good news, some skeptics contend the shale boom might not bring greater prosperity, but instead more environmental hazards along with disappointments for shale gas wildcatters.
"Chinese geology poses technological problems to the shale gas industry, with most reserves fully twice as deep as those in the US and further hampered by hilly terrain," as reported by Business Excellence Magazine."
Additionally, "China is also hobbled by a lack of infrastructure. Its fragmented pipeline, pressing and storage facilities are not currently capable of handling the potential volume promised by its reserves … Typically, oil companies must construct new roads, bridges and other infrastructure for large-scale drilling operations."
Another stumbling block stems from the massive quantity of water needed for hydraulic fracturing. Some environmentalists have expressed grave concerns over fracking that could contaminate water supply for local area residents.
China's State-owned oil and gas corporations have been working overtime and investing substantial sums of cash to overcome these problems. But, it won't get fixed overnight and they need assistance from Western-based experts.
Foreign oil and gas corporations can play a pivotal role by providing its technical expertise to help unlock China's shale gas reserves for the benefit of all Chinese energy consumers. Many foreign companies are already waiting to get more involved.
"Schlumberger, the world's largest oilfield services company, has yet to significantly capitalized on the international market for unconventional plays. However," according to Trefis financial news, "we believe this is set to change as China begins to leverage its vast shale gas reserves."
Schlumberger is referring to a tender that will offer 20 blocks, about 20,000 square kilometers to Chinese energy companies or Sino-foreign ventures. The bidding is reportedly expected to occur at the end of October.
The oilfield services giant has invested big-time to more efficient fracking methods that require less pumping equipment and raw materials. Schlumberger has "picked up a 20 percent stake in China's Anton Oilfield Services Group," as reported by Trefis. "Anton provides operational services to shale gas developers and counts two of China's largest energy forms – China National Petroleum Corp and China Petrochemical Corp – as its customers."
Beijing officials and Chinese oil companies appear more cooperative to work with foreign firms to spark a successful shale boom in the country.
"Chinese energy authorities and executives met with their US counterparts" at the 12th US-China Oil and Gas Industry Forum that was held in San Antonio, Texas in mid-September.
Signs of a better partnership between Western and Chinese energy companies bode well for the future of shale gas drilling. Yes, China faces greater obstacles to extract shale gas from the world's largest reserves. But with difficulties come opportunities for foreign firms to rise to the occasion and offer new solutions.
Perhaps, more enhanced collaboration could bring about more harmonious relations between China and the West.
The views do not necessarily reflect those of China Daily.
McGregor@chinadaily.com.cn