Surge in demand for big data talent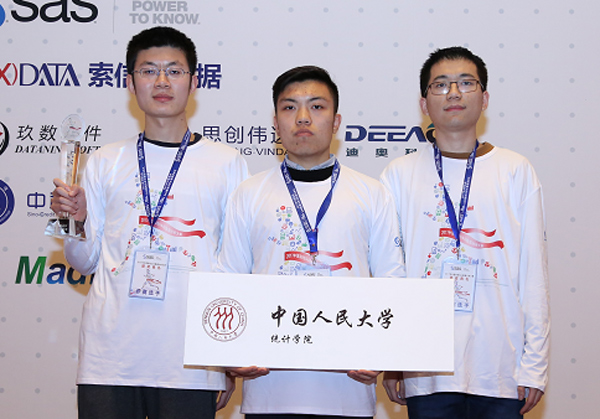 The team of School of Statistics of Renmin University of China is honored with the awards at the 2017 SAS Data Ming Champion Award Ceremony held in Beijing on Nov 20, 2017. [Photo provided to chinadaily.com.cn]
The big data technology and services market is expected to reach $58.9 billion in 2020, market research firm International Data Corp, or IDC, predicted.
As the industry records growth, there is a surge in demand for data processing and analysis expertise.
At present, China has 460,000 professionals working with big data and the shortage in talent will be 1.5 million in the next three to five years, according to a report released by human resource service company Hire Big Data.
At the 2017 SAS Data Ming Champion Award Ceremony held in Beijing on Monday, banks, insurance companies, retail companies and tech companies gathered to hire young big data talent who stood out at the competition.
"The competition among companies will ultimately result in competition among talents. Everyone hopes to acquire excellent talent and that is why we are here actively selecting these students," Fu Peng, chairman of Beijing-based software technology company Hopefound Group, said.
Among a total of 1,036 teams from universities in 31 provincial-level divisions participating in the competition, the team of School of Statistics of Renmin University of China won the championship, with efficient data processing methods, careful thinking and perfect model building skills, analytics software company SAS China, host of the competition, announced at the event.
"We had been using the data analysis tools of SAS in school for a long time, but the competition gave us the first opportunity to use the tools to tackle practical problems. Data science is undoubtedly the forefront of future development, so we are extremely interested in the development of data analysis technology," a member of the champion team said.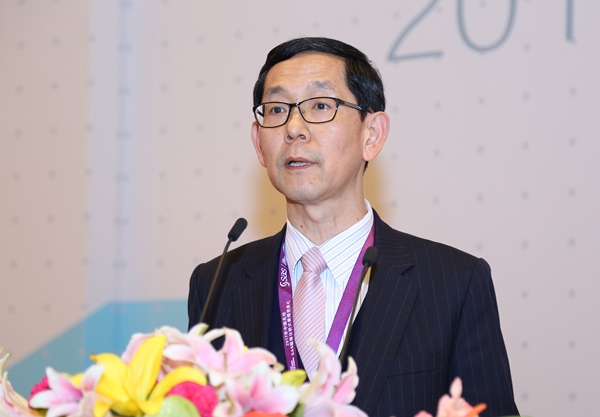 Cliff Wu, president of SAS Greater China region, delivers a speech at 2017 SAS Data Ming Champion Award Ceremony held in Beijing on Nov 20, 2017. [Photo provided to chinadaily.com.cn]
The competition, aiming to provide a platform for China's young big data talent to show their professional competence, inspire them to explore the data analysis field with passion and get them ready for becoming data scientists in the future, has been held for five times since 2013.
As a global leader in the analytics software field, SAS hopes to take the opportunity to encourage Chinese students to explore the forefront of the field in an international level, the company said.
"We look forward to training more big data scientists for enterprises through this competition and letting data science play a positive social effect and promote the development of the industry," Cliff Wu, president of SAS Greater China region, said.
According to a plan released by the Ministry of Industry and Information Technology in January, China's big data industry should increase its annual sales to 1 trillion yuan ($145 billion) and see 10 world-leading big data companies by 2020.