Leshi stock plunges to 13-month trading low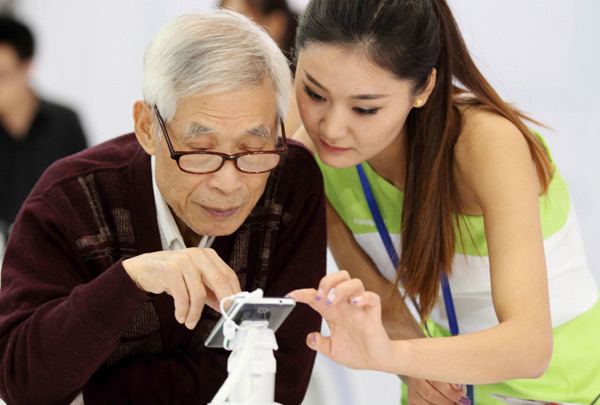 A technician from Coolpad Group Ltd tells a senior citizen how to use a smartphone at an industry expo in Beijing. PROVIDED TO CHINA DAILY
CEO pledges to end over-expansion and cash burning, focus on brick-and-mortar channels
Leshi Internet Information and Technology Corp's shares hit a 13-month low on Monday, as its parent company LeEco is facing mounting doubts about its cash flow and over-expansion efforts which could drag down its growth.
The Shenzhen-listed firm's shares dropped 4.68 percent on Monday, marking the fourth straight daily decline. Its market value has declined by more than 12 billion yuan ($1.77 billion) in the past four trading days.
Hong Kong-listed firm Coolpad Group Ltd, in which LeEco holds more than 28 percent of shares, also ended with a more than 17 percent decline in its stocks on Monday.
The latest decline came after LeEco founder and CEO Jia Yueting admitted on Sunday the firm has problems in supply chain management and capital issues.
"LeEco's global expansion has gone too far, which is putting big pressure on our limited capital and organizational capacities," Jia said in an internal letter.
LeEco, founded in 2004, started as a video-streaming service provider akin to Netflix Inc, but it rapidly grew into a firm with a presence in smartphones, TVs, cloud computing, sports and electric cars.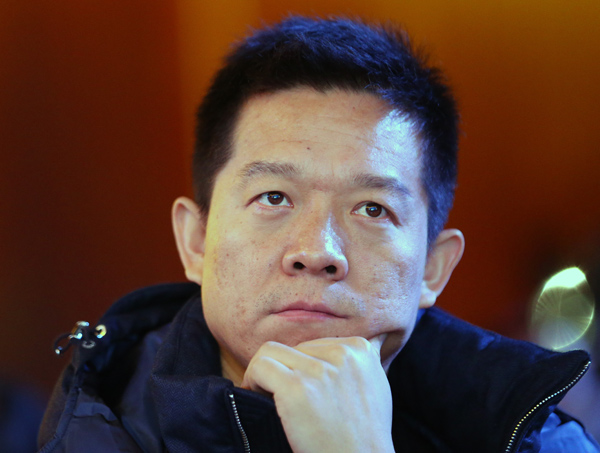 Jia Yueting, LeEco founder [PHOTO PROVIDED TO CHINA DAILY]
According to Jia, there will be no more cash burning. Instead, it will focus on making profits by effectively integrating its existing business and building up its brick-and-mortar retail channels.
Last month, the firm made its debut in the United States. Meanwhile, it is seeking opportunities in Russia and India.
Shen Meng, director of Chanson & Co, a boutique investment bank, said Jia's long letter did not ease investor's doubts. Instead, it augmented their worries that LeEco's string of problems will affect its growth.
"Apparently, the firm's core business is too weak to support its grand ambition, " Shen said.
In the letter, Jia acknowledged that LeEco failed to pay its smartphone suppliers in time and LeEco's financing capacity lags behind its huge desire for funding.
He revealed that he had personally poured 10 billion yuan into its electric car project LeSEE at the initial stage, but the initiative demands at least 40 to 50 billion yuan in investment.
Also, the firm's corporate organization is growing too fast to be efficiently governed. It has added 5,000 new employees so far this year, but some of them are not performing their duties properly, partly due to inadequate training.
Lu Zhenwang, chief executive officer of the Shanghai-based Wanqing Consultancy, said it will be highly difficult for LeEco to generate profits from its emerging business in the short term.
Meng Jing contributed to this story.