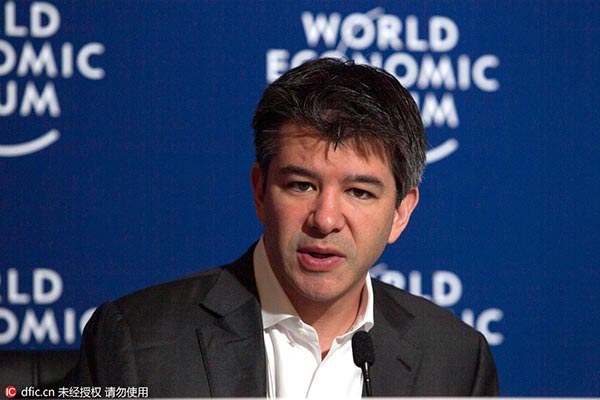 Travis Kalanick, CEO of Uber, speaks at the Annual Meeting of the New Champions 2016 during the World Economic Forum 2016 Summer Davos in Tianjin, June 26, 2016.[Photo/IC]
"We had regulatory resistance in over seventy countries around the world and most of those places that we've gone to, when people asked what places have been easiest to do business, I surprise them by saying China", said Uber Technologies Inc CEO Travis Kalanick last Sunday at the Annual Meeting of the New Champions held in Tianjin.
Being one of the co-chair members of the event, also known as the 2016 Summer Davos Forum, Kalanick expressed his optimism about China's innovative environment for startups.
Kalanick said that the "Internet Plus" initiative conducted by the government has shown the country's embracement for innovation and the revolution that the internet will contribute to its traditional industries.
"I think it's actually that embracement of innovation on the ground is resulting in an entrepreneurial ecosystem, especially in Beijing (a place) that I think ultimately rivals Silicon Valley in five years," said Kalanick.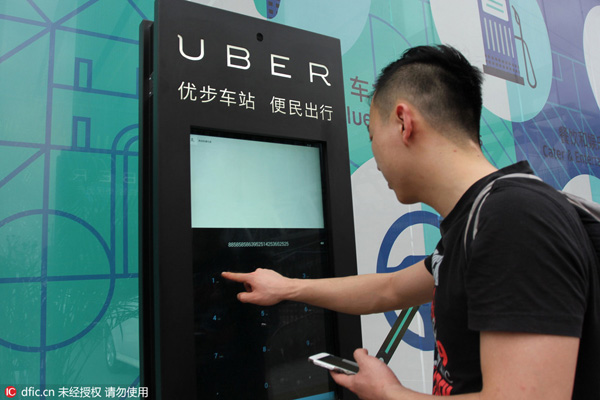 Photo taken on April 14, 2016 shows a Uber car-hailing station in Longyang Avenue, Wuhan, capital of central China's Hubei province.[Photo/IC]
The US tech company received a $3.5 billion investment from Saudi Arabia's Public Investment Fund at the beginning of June. With the completion of G round fundraising, the unicorn startup's valuation will amount to $62.5 billion.
In order to better convenience Chinese users, Uber teamed up with Alipay earlier this year to offer yuan payment options in rides outside China.
Online car-hailing services have witnessed a boom in China during recent years, thanks to the expansion of mobile internet and the sharing economy theory.
Last year, Cheng Wei, chairman and CEO of Didi Chuxing, Uber's major competitor in China also served as one of co-chairs of the forum and announced a new round of financing investment during the event.
This year's forum carries the theme "the fourth industrial revolution and its transformational impact". Around 1,700 politicians, entrepreneurs, scholars, and media representatives from over 90 countries attended the event.