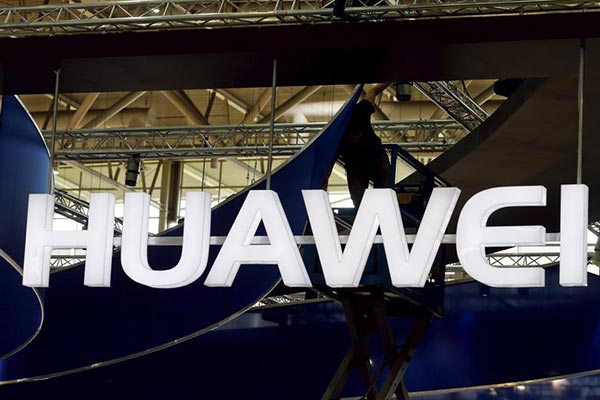 A worker adjusts the logo at the stand of Huawei at the CeBIT trade fair in Hanover, March 15, 2015.[Photo/Agencies]
The US Commerce Department has issued a subpoena to Huawei Technologies Co Ltd as part of a probe into the Chinese technology company's transactions in Cuba, Iran, North Korea, Sudan and Syria, the New York Times reported on Thursday.
Citing a copy of the subpoena sent to the Shenzhen-based Huawei, the Times said the department is demanding the company turn over all its information on the export or re-export of US technology to those countries.
The request comes as part of the United States' investigation into whether Huawei broke export controls in its dealings with the five countries.
Huawei had not been accused of wrongdoing, and the subpoena is administrative, not criminal, in nature, the Times said.
Huawei declined comment on the subpoena but said that it abides by the laws and regulations of the countries it operates in.
"In particular, Huawei has a strict code of conduct, rigorous training, and detailed policies relating to export control compliance and actively cooperates with the relevant government agencies, including the Department of Commerce, regarding Huawei's compliance with export control laws," a company spokesperson said in an email.
A Commerce Department spokesman declined comment.
Huawei is a world leader in producing telecommunications equipment and has six US research centers, though it is a bit player in America's telecoms infrastructure market.
US national security concerns have helped scuttle several attempts by Huawei to expand its presence in the country.
According to the Times, the subpoena was issued after US officials earlier blocked sales of American technology to another Chinese company ZTE Corp, Huawei's smaller rival.
In March, the US government gave ZTE a three-month reprieve on its tough export restrictions.