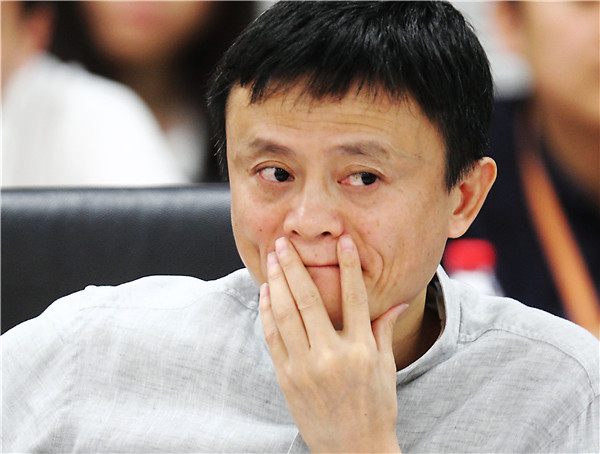 Jack Ma, chairman of Alibaba Group Holding Ltd, attends a joint meeting on strategic cooperation with the city government of Hangzhou, capital of Zhejiang province.XU KANGPING/CHINA DAILY
HANGZHOU - Alibaba is actively assisting an investigation launched by the US Securities and Exchange Commission (SEC) and has provided all the requested information, according to Alibaba's chairman Jack Ma.
In an interview with Xinhua on Thursday, Ma said he welcomed the SEC inquiry as it help Alibaba as a company and give it more exposure.
Alibaba has no similar counterpart in the US and some American investors struggle to understand Alibaba's business model, he said.
"The best way to settle questioning is transparency and communication," he said.
Many companies have been investigated by the SEC and the process separates the wheat from the chaff, he said.
Alibaba has disclosed that the SEC early this year started to investigate its accounting practices, including consolidation policies and transaction data, for potential violations of federal securities laws.
The SEC, however, indicated that the inquiry did not imply any wrongdoing.
Ma also made his first statement a day after SoftBank announced the sale of a 4-percent stake in Alibaba.
Ma said SoftBank reduced its holdings to alleviate its debt while Alibaba increased its own stakes as it was upbeat over the future.
"Alibaba has ample cash and is optimistic about its earnings in the future," Ma said, adding that Alibaba would continue to raise its holdings if there is the opportunity and it has sufficient funds.