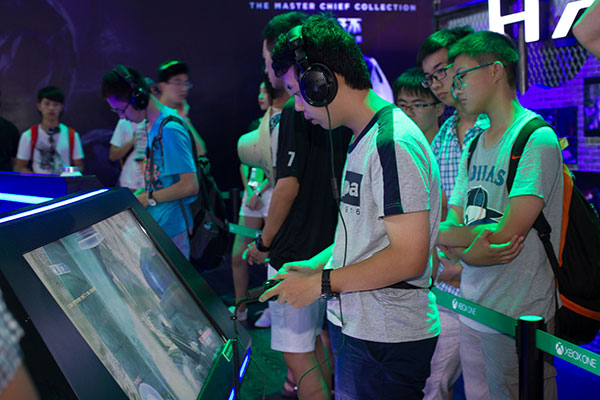 Visitors check out games at the China Digital Entertainment Expo & Conference that opened in Shanghai on Thursday. TV-based games are no longer popular as players turn to smartphones and tablets for gaming needs. [Photo/China Daily]
BEIJING - The revenue of China's online gaming sector kept growing by around 30 percent annually in the past eight years, according to data revealed by the Ministry of Culture on Friday.
Games produced in China accounted for more than 70 percent of the 133.1 billion yuan (about $20 billion) generated by the sector in 2015, according to the ministry.
It said in a statement that there were about 370 million online game players in China, which boasts an online population of 670 million.
The number of people listening to music online and watching videos online stands at 480 million and 440 million respectively, according to the statement.