Branding success in Africa in a diverse and novel way
Updated: 2014-01-13 10:16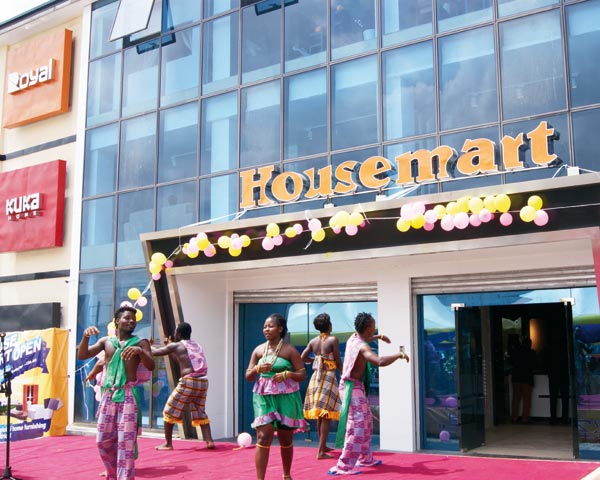 Sunda celebrates the opening of one of its stores in Ghana. The Guangzhou-based company has a footprint across much of the continent. [Photo / Provided to China Daily]
Although big-ticket infrastructure projects and building contracts have been the preferred route for most Chinese companies in Africa, one Chinese company is hoping to make a difference with a rather diverse approach.
The company, Guanghzou-based Sunda International Trading Co, is banking on its Africa-specific brands and villa construction projects to grow profits and establish strong links in Africa.
Sunda, which started operations in 2000 as a foreign trade agent, was one of the first Chinese companies to launch Africa-specific brands in 2011. From its first branch in Ghana in 2004, the company now has a footprint that covers more countries in Africa.
Wang Dajiang, vice-president of Sunda, says Ghana will be the pivot for the company's expansion in Africa, which includes a washing powder factory and a villa project.
Expansion of activities in markets such as Kenya, Tanzania and Cote d'Ivoire, especially in sectors such as home decoration and building materials, fast moving consumer goods, hardware and electronic products, are also on the cards, Wang says.
Wang says that total exports surged to $135 million in 2012 from $560,000 in 2004.
Sunda decided to tap the global markets, especially Africa, in 2003 because of stiff competition among foreign trade agents in China, he says.
"There were lots of foreign trade agents in China then. The competition was fierce. At the Canton Fair (China Export Commodities Fair) we saw that foreign buyers were pitching for lower prices. Our margins were falling steadily. We decided that the only way forward was to venture abroad."
Wang says the company decided to export products to Africa, Ghana in particular, because there was very little competition at that time. The growth potential was huge.
"It was also tough as there were no existing demand patterns for us to decide on what to export."
To overcome this, Sunda shipped two containers carrying 60 types of goods to test the market. Over six months, the company found that building materials, especially ceramic tiles and glass, were the most sought-after products in Ghana.
Along with the building materials, the company also decided to send some daily goods such as toilet paper to make full use of the containers.
Wang says that the Ghana unit is the company's largest foreign branch. It accounts for more than one-third of its overseas sales. The Chinese company currently has a 60 percent market share in Ghana's ceramic tiles market.
To further maximize the economy of scale and supply chain efficiency, Sunda opened branches in Tanzania in 2005 and in Kenya and Cote d'Ivoire in 2009.